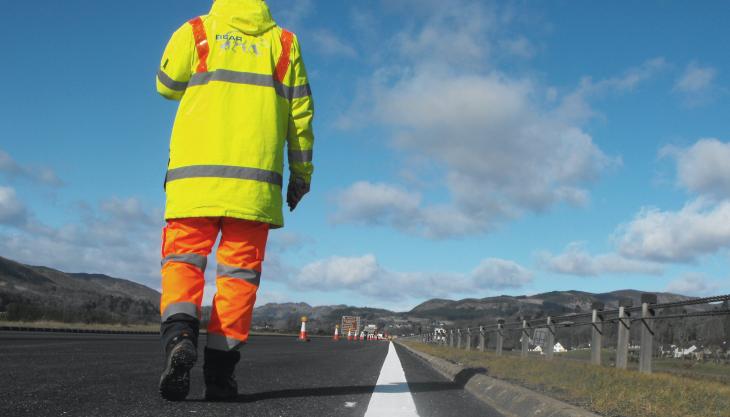 BEAR Scotland awarded North West Network Management Contract by Transport Scotland
BREEDON Group have announced that associate company BEAR Scotland have been awarded the North West Network Management Contract by Transport Scotland.
BEAR have been responsible for trunk roads in the north-west of Scotland since 2013, and this new Network Management Contract, starting on 16 August 2022, will run for at least eight years, with a potential extension of up to four years.
This is in addition to the Network Management Contract BEAR were awarded by Transport Scotland in 2020 for the South East region.
In line with Transport Scotland's requirement that a company may only hold a maximum of two Network Management contracts, in August 2022 BEAR will cease to be responsible for the North East region, with responsibility transferring to Amey.
BEAR – a joint venture between Breedon, Eurovia UK and Jacobs – are a leading integrated services provider in road maintenance and have provided trunk road network management and maintenance solutions to Transport Scotland since 2000.
In addition to the announced contract, Breedon Surfacing Solutions – Breedon's long-established surfacing business in Great Britain – is concluding arrangements with both BEAR and Amey to be their dedicated surfacing and related materials suppliers for these contracts.
James Haluch, managing director of Breedon's GB Surfacing Solutions business, commented: 'We are delighted that BEAR has been awarded a new Network Management Contract for the North West of Scotland.
'The new measures included in the contracts will aim to ensure reliable, comfortable, and safe journeys for road users, whilst taking into account the Scottish Government's climate change and sustainability targets.
'The contracts will support operational and professional jobs, and local firms will benefit through the wider supply chain, which is fantastic. We at Breedon look forward to continuing to deliver a high-quality trunk road maintenance service across Scotland.'