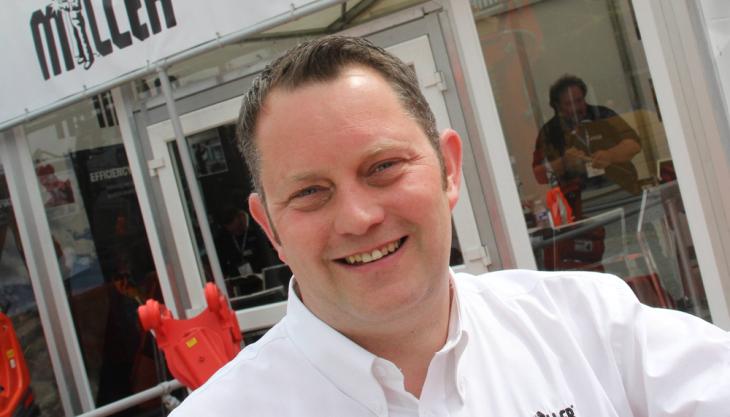 Experienced international strategist Barry Robison joins earthmoving attachments specialist
EARTHMOVING attachments specialists Miller UK have appointed experienced international strategist Barry Robison as their new marketing manager.
Before joining Miller, Mr Robison spent 15 years working for international protective coatings manufacturer AkzoNobel. During that time he headed up a global strategy team tasked with driving sustained profitable growth of a critical industry segment, and the qualities that brought him success in this role were key to his appointment by Miller.
Mr Robison (pictured), who has also previously worked for Procter & Gamble, Siemens and Johnson Matthey, has been tasked with facilitating a global marketing strategy that will further establish Miller's reputation as a world-leading attachment designer and manufacturer.
Commenting on his new appointment, he said: 'I'm really excited by the challenge ahead of me at Miller. Coming from a multinational manufacturing company that works across a broad portfolio of markets, my new role offers me the type of work that I thrive on.
'Miller's solutions, such as the PowerLatch Tilt coupler and Miller hydraulic breakers, have such strong reputations already, and I'm looking forward to spreading that reputation far and wide during my time at the company.'