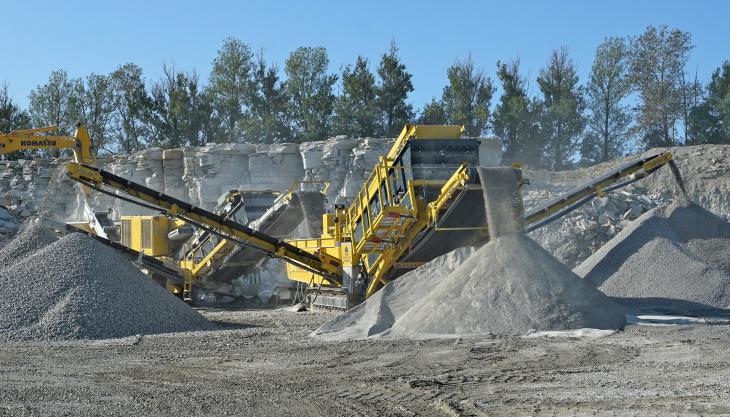 Paekivitoodete Tehas appointed to handle full-line sales and service in Estonia and Latvia
KEESTRACK, the Belgian-based mobile crushing and screening equipment specialists, have appointed Paekivitoodete Tehas as their new dealer for Estonia and Latvia. 
Over the past 60 years, the Tallinn-based company, under the direction of chairman of the board and majority shareholder Vladimir Libman and chief executive officer Kuldar Õunapuu, has become one of the leading construction material suppliers in the region.
Today, it produces around 1.2 million tonnes of materials per year, including a complete range of crushed aggregates, washed sand and gravel, as well as high-quality recycled building products.
In recent years, the business has developed its own sustainable practices and environmentally friendly processes, using some of the most advanced and newest crushing and screening equipment available in the market.
Paekivitoodete Tehas have, for example, recently commissioned a fully electric plug-in combination comprising a mobile Keestrack R6e impact crusher and C6e classifier for a 375 tonnes/h processing line at their Väo Quarry, in Estonia.
Mr Õunapuu said the decision to become a Keestrack dealer came as a result of the company's own experience with the Belgian manufacturer's equipment.
'Implementing that project, which sets standards far beyond the Baltic region in terms of production rates, mobile design and, above all, efficient and safe all-electric operation, and we were convinced of the innovative solutions and high quality of the Keestrack technology,' he commented.
'We see great potential in many sectors of the Estonian and Latvian building materials industry, especially for the diesel-electric drive concept for crushers and screens of all performance classes.'
As new dealers, Paekivitoodete Tehas will handle sales, rental, contract hire and aftermarket support of Keestrack's entire range of equipment.