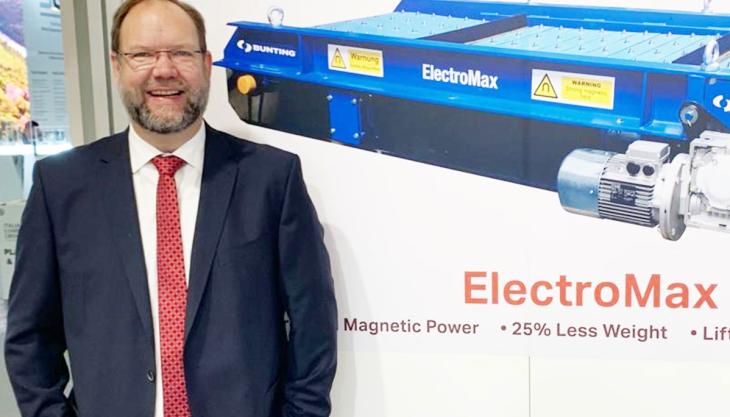 Company appoints 3SMI GmbH as representative agent for Germany, Austria and Switzerland
BUNTING, specialists in industrial magnetic equipment, have appointed 3SMI as their exclusive agents in Germany, Austria and Switzerland.
The added representation in Western Europe will not only allow Bunting to extend their magnetic separators and metal detectors in new markets, but also significantly strengthen the company's overseas sales network.
The origins of 3SMI date back to the mid-1980s when Norbert Graef established a consultancy to support mineral processing and ceramics companies.
The business soon morphed into Eriez Magnetics Vertriebs GmbH in the mid-1990s, providing technical advice and support on metal and mineral separation and recovery issues in industries such as construction, mining and recycling.
Norbert Graef's son, Marcel Graef, joined the company as project manager in 1999, who would later become managing director in 2009, following the retirement of his father. Marcel Graef launched 3SMI (providing sorting and separation solutions for the magnetic industry) in July 2020.
The appointment of 3SMI follows the establishment of a Bunting Central European sales office overseen by Christopher Gabriel and Dirk Mylich, as well as a Southern Europe office managed by Stefano Maiaroli.
'This exciting appointment provides us with additional market knowledge and experience in Germany, Austria, and Switzerland,' commented Simon Ayling, Bunting's European managing director.
'Our recently extended manufacturing facility and new customer experience centre provide us with the necessary resources to meet the expectations of customers across Europe. Working with 3SMI provides the perfect platform to further expand our export business.'