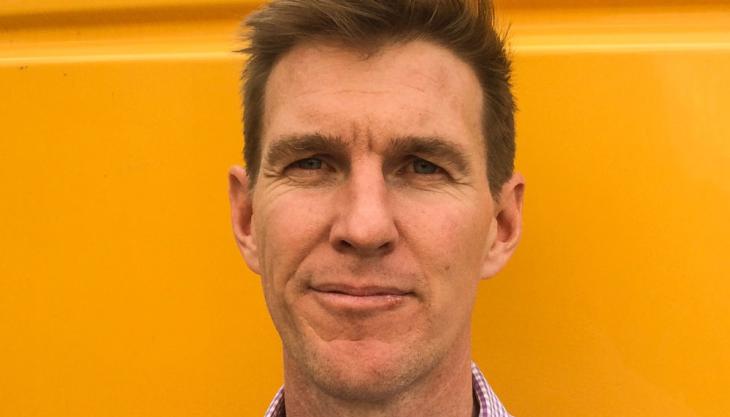 Andrew Delahunt to head International Powered Access Federation's technical and safety department 
THE International Powered Access Federation (IPAF) has appointed Andrew Delahunt as its new director of technical and safety. He joins IPAF from a major mobile elevating work platform (MEWP) manufacturer, where he was worldwide safety and homologation manager and will take up his new role (based in Basel, Switzerland) in January 2018. 
Having worked for his current employer since 2011, Mr Delahunt has a wealth of experience in the powered access industry. He was product safety manager for Asia based in his native Australia before taking up his current role in France in early 2015.  
He has also spent more than a decade working as an engineer for Melbourne-based Kenworth Trucks and Volgren, having graduated with a B.Eng degree in Engineering Design from RMIT University in 1999.
Commenting on the new appointment, Tim Whiteman, CEO of IPAF, said: 'Once Andrew takes up the role, our technical and safety department will again be fully staffed and will continue to provide an invaluable resource to members and to support IPAF in its ongoing mission to ensure powered access is as safe and effective as it can possibly be.
'IPAF is constantly developing and delivering new technical and safety guidance, such as promoting our global 'Back to Basics' and 'Andy Access' safety campaigns, and rolling out our new toolbox talks programme of safety briefings for the workplace. Andrew will no doubt help move those objectives forward while providing a great deal of valuable creative input of his own.'
Mr Delahunt added: 'Everyone in the powered access industry is aware of IPAF and the vital role it plays in promoting the safe and effective use of MEWP equipment for all types of work at height, so I am thrilled to accept this role. 
'The work IPAF does is absolutely critical and I believe I will be able to bring skills and experience garnered over many years in the industry to help move the global technical and safety agenda forward.'