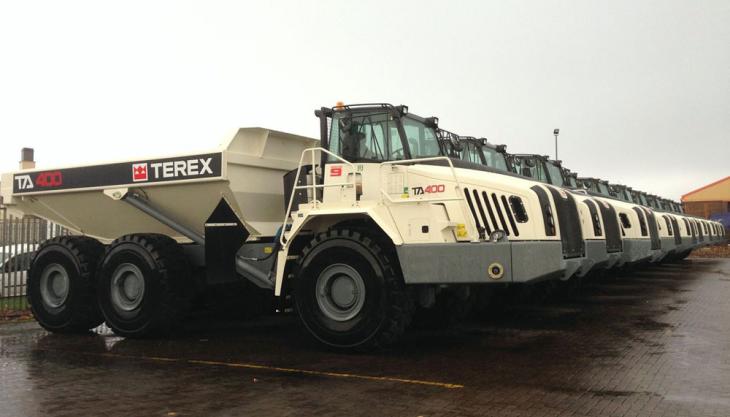 Equipment manufacturer secures new order for 26 TA400 ADTs in Southeast Asia
LEADWAY Heavy Machinery Co. Ltd, a new distributor for Terex Construction, have won an order for 26 new Terex TA400 articulated dumptrucks in Myanmar (Burma).
The ADTs will operate in a jade mine in north Myanmar, hauling rocks from the mine to the processing plant. The TA400 machines were selected due to the return on investment they offered and their reputation for delivering in rugged and remote environments.
The order is a first for Terex Construction in the local market and Leadway intend to continue this success in Myanmar and neighbouring Thailand.
John Bennett, Terex business manager for Asia Pacific, said: 'To win a deal of this size in a market for Terex is testament to the productivity and quality of our trucks and their reputation across Southeast Asia. We look forward to serving our new customers and we believe it is the start of a positive future for us and Leadway in Myanmar.'
Jimmy-Chakart Seanchan, managing director of Leadway Heavy Machinery Co. Ltd, added: 'To ensure the best service for our customers, we are setting up a dedicated, well trained service support team, together with parts and components in stock on site.'