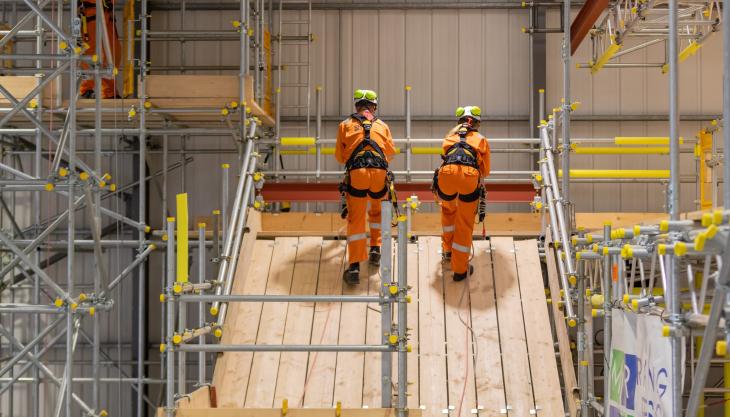 World-leading training provider to create 30 jobs with opening of £1 million facility in Aberdeen
A world-leading training provider is set to create up to 30 jobs in Aberdeen thanks to the opening of a new £1 million training facility.
MRS Training & Rescue, who are investing the seven-figure sum to develop the new training facility at Bridge of Don and expect to create up to 30 jobs over the next three years, say the opening of their third Scottish training centre represents an important expansion in the company's presence in the country.
MRS Training & Rescue have purchased the 1,700 sq m building and created a state-of-the-art training facility on Campus One of the Aberdeen Science & Technology Park.
The company has been a prominent employer in Scotland for over a century and in May last year invested £100,000 in its second training facility in Inverkeithing, Fife, adding to its already established business in Crossgates, Fife.
The new training centre in Aberdeen will support a variety of industries with specialist training and industrial rescue services. These include accredited training for first aid, working at height, and confined spaces.
The opening of the Aberdeen training centre follows a record year for MRS Training & Rescue, who recorded a 27% increase in sales year-on-year and a 7% increase in staff numbers to 172.
Andy Watson, operations manager at MRS Training & Rescue, said: 'This is a significant investment for our business, most especially during the challenging times that the pandemic has brought.
'We have been fortunate to buck the economic trend over the last 24 months and remained fully operational, helping to support our clients within mission-critical industry.
'Our company has been at the forefront of innovation since our inception over 100 years ago. From our beginnings as the Mines Rescue Service, we have developed and diversified to meet the operational needs of industry to become the nation's premier provider of specialist training, emergency rescue cover, and consultancy.
'This new facility will provide leading training and consultancy for the north of Scotland and deliver the best solutions for industry in this region.'