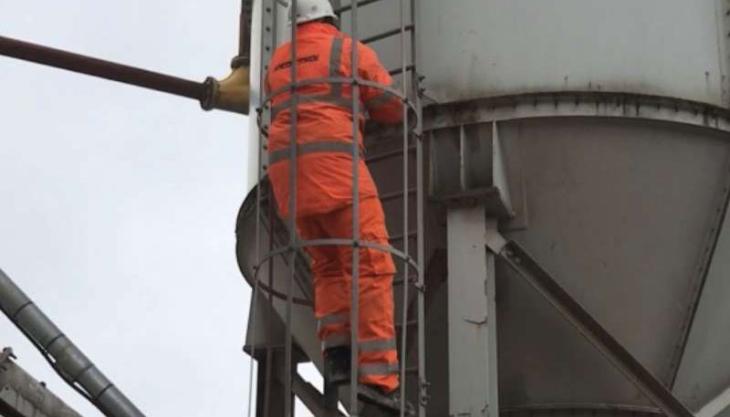 Hycontrol launch two new silo safety awareness courses to help improve knowledge and standards in the industry
REDDITCH-based Hycontrol, specialist suppliers of level measurement and silo protection systems, have announced details of their new silo safety training courses, which have been audited and accredited by the Mineral Products Qualifications Council (MPQC).
The courses cover all aspects of silo pressure safety during tanker deliveries and essential maintenance of safety equipment, and Hycontrol are now taking training bookings for the rest of 2019.
Having worked closely with the quarry and aggregates sectors for more than 30 years, Hycontrol have become one of the most experienced companies to specify and supply level and pressure equipment in the UK.
The company, which has always provided training to customers, is now poised to share its accumulated specialist knowledge with the industry, focused on one of the most pressing and widely misunderstood issues facing aggregate and cement producers today: silo over-pressurization and safety during deliveries.
The in-depth training courses for UK industry representatives will be held at the company's Worcestershire headquarters. Recently refurbished training facilities will accommodate groups of 8–14 delegates for a detailed exploration of the causes of silo over-pressurization, the risks involved, practical solutions etc – with experienced engineers and trainers providing hands-on demonstrations.
Hycontrol's training programmes and training providers are fully accredited by the MPQC. A certificate of attendance will be provided to each attendee, with the option of an official MPQC certificate.
Two courses are currently offered by Hycontrol: a half-day Basic Silo safety Awareness session and a full-day Advanced Silo Safety Awareness course. Full details of the training programmes and their contents can be found at: www.hycontrol.com/services/training

Hycontrol's managing director, Nigel Allen, said: 'Having been involved in the quarry, aggregate and cement sectors for a long time, the lack of quality training around silo pressure and safety during tanker deliveries was pretty clear to us.
'Maintenance of pressure safety equipment has also been quite poor historically. Therefore, it made sense for us to set up proper training courses to help improve the level of knowledge within the industry and, with that, hopefully improve safety standards as well.
'We have worked closely with the MPQC to create a course programme that is unbiased and informative, and we look forward to welcoming attendees from across the whole industry.'