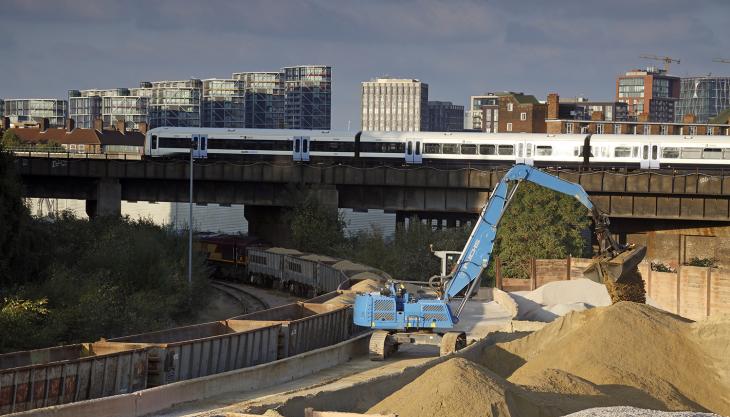 Mineral products industry says plan is welcome…as long as ambition is matched by delivery
THE Government's Growth Plan, published today by Chancellor of the Exchequer Kwasi Kwarteng, has been welcomed by the Mineral Products Association (MPA), as long as the ambition is matched by delivery.
The focus on reforming planning and consenting for infrastructure projects reflects the MPA's repeated calls for better delivery of these projects along with the activities that support them, such as mineral extraction.
The MPA says previous government commitments to reform have often delivered little and limiting change to planning for infrastructure projects misses the opportunity for more widespread planning reform – including for quarries and other manufacturing sites that supply essential mineral products for new infrastructure.
Accelerating key infrastructure projects, including CCUS clusters, new nuclear power generation, and road and rail projects is welcome news after years of slower than projected delivery, but again relies on real change happening.
The announcement of planning reform in investment zones is also of interest, with the potential to tackle some of the obstacles to the mineral products sector meeting demand by reducing regulatory barriers.
Aurelie Delannoy, director of economic affairs at the MPA, said: 'The UK economy is already well on the path to recession, and businesses have adjusted their expectations and made plans accordingly. Tax cuts and temporary relief on energy costs will help cushion the blow, but the next few months and year will remain challenging.
'A medium-term target of 2.5% trend rate of economic growth is commendable, if arbitrary. Putting infrastructure delivery at the heart of such ambition has long been supported by the mineral products industry, which stands ready to supply the essential construction materials needed, estimated to be some 4 billion tonnes of aggregates over the next 15 years.'
Robert McIlveen, director of public affairs at the MPA said: 'This is a hugely ambitious set of policies with some significant changes in policy combined with a serious focus on growth. The challenge is in delivering it in reality, sustained over the long term.
'The reform of planning for infrastructure projects is welcome, as we have called for many years for delivery to be improved. We hope that the investment zones and wider planning reforms may help our members ensure the supply of essential materials to build these accelerated infrastructure projects.'
Mark Russell, executive director for planning at the MPA, said: 'Government needs to recognize that all parts of the national economy are impacted by planning and consenting delays, so solely fixing them for infrastructure projects is unlikely to result in miraculous growth. That simply shifts the delays elsewhere in the economy – you can't build infrastructure if you can't access the raw materials required. A more joined-up and holistic solution is required.'