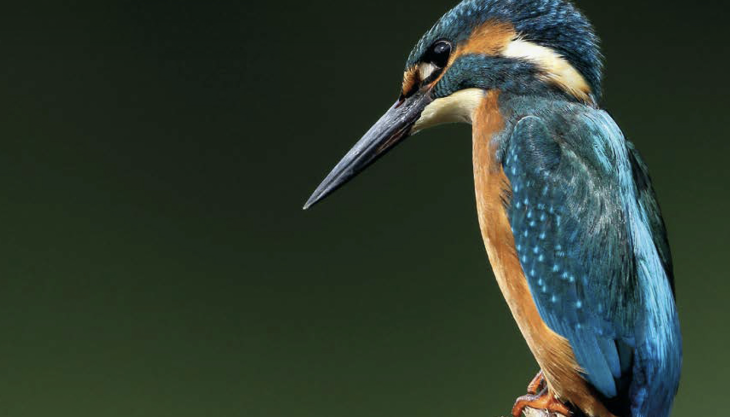 Association wins 'Planning for the Natural Environment' category in UK's prestigious Planning Awards 2022
THE Mineral Products Association (MPA) has scooped the top environment prize in the UK's prestigious Planning Awards 2022, held in London last night (9 June).
The MPA's 'Quarries & Nature – A 50 Year Success Story' beat stiff competition to win the 'Planning for the Natural Environment' category in the highly respected awards, hosted this year by BBC Climate Change Editor Justin Rowlatt.
Celebrating the vast and unique contribution of restored quarries to UK nature conservation over five decades, Quarries & Nature – A 50 Year Success Story is captured in a documentary film and book, produced with support from the heads of leading conservation bodies, including Natural England, RSPB, and The Wildlife Trusts.
The Planning Awards, which recognize excellence in planning and placemaking, are judged by an independent panel of eminent planning professionals who acknowledged that the significant contribution made by the industry 'demonstrates how nature can thrive once land has been restored'.
MPA chief executive Nigel Jackson said: 'We could not be more delighted that the minerals industry's collective commitment to restore quarries, support nature recovery, and deliver biodiversity gain has been independently recognized in the Planning Awards.
'The quarrying industry has done more than any other sector to support habitat creation and nature recovery, with more than 83 square kilometres of priority habitat already created and a further 110 square kilometres in the pipeline – areas the size of Nottingham and Liverpool respectively. That means the creation of new wetlands, grasslands, heathlands, and woodlands that are proven to support the UK's most vulnerable species.
'I am proud of what our industry achieves, not just providing essential materials that underpin our economy and whole way of life, but also going above and beyond to deliver for nature.'
The MPA – which represents more than 90% of producers of aggregates, asphalt, cement, concrete, building stone, lime, mortar, and silica sand – beat a strong line-up of shortlisted entries from Barratt David Wilson Homes, Berkeley Homes, Natural History Museum/Deloitte, and Rushmoor Borough Council.
For more information on Quarries & Nature – A 50 Year Success Story visit the MPA website: www.mineralproducts.org