Association supports media events at Somerset Earth Science Centre and Bawsey Country Park
THE Mineral Products Association (MPA) and its members shared key water safety messages on World Drowning Prevention Day (25 July), and two media events were supported by the Association as part of a multi-agency campaign to raise public awareness at the start of the school holidays.
Somerset Earth Science Centre (SESC), located in John Wainwright & Co's Moon Hill Quarry, in the Mendips, hosted a media morning with representatives from the Centre, MPA and Wainwrights. ITV and local radio were on hand at the centre's lakeside setting to see a demonstration of throw lines and to hear about two key lifesaving strategies: Call - Tell - Throw and Float to Live.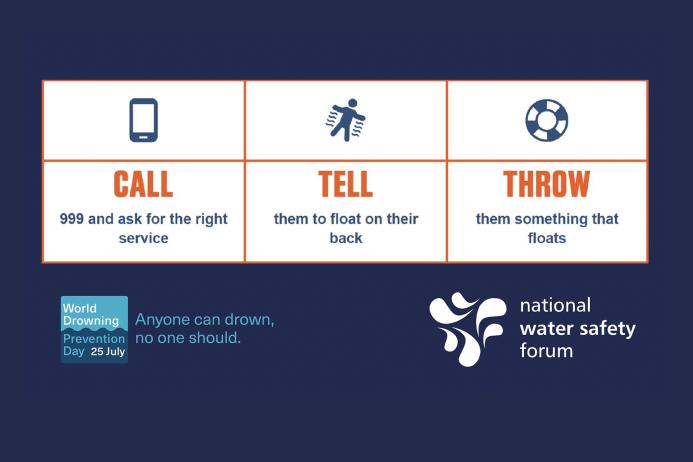 Call - Tell - Throw
If you see someone in difficulty in the water, resist the temptation to get into the water, stay on land and follow the three-step Call - Tell - Throw process. Call 999 and ask for the Fire and Rescue Service at inland water sites and the Coastguard on the coast. Tell the individual to float on their back. Throw them something that floats. More information is available here.
Float to Live
A lifesaving technique for individuals who find themselves in trouble in the water is 'Float to Live'. Turn on your back, put your ears in the water and move your hands to help you float. This helps individuals to calm down, allows their body to adjust to the conditions and provides time either for a rescue or for the individual to work out how to self-rescue. A powerful video produced by the RNLI demonstrates the Float to Live technique.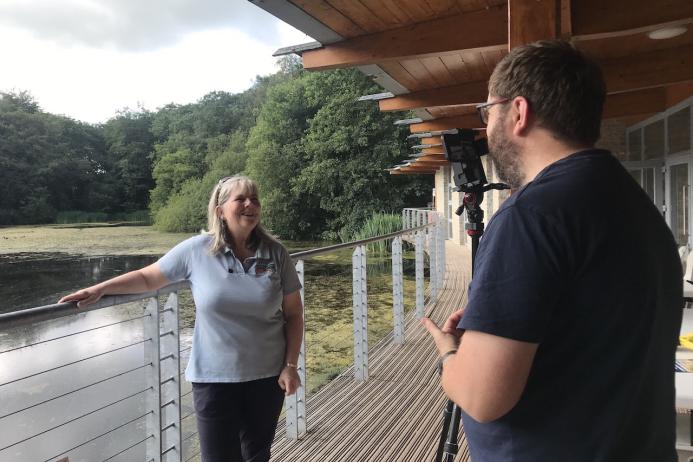 Adel Avery, SESC business manager, explained how the extensive work the Centre undertakes with schools, universities, and other public events, enables it to share water and other quarry-related safety messages. The SESC is sponsored by the Mendip Quarries Group.
Meanwhile, at Bawsey Country Park, in Norfolk, which incorporates a restored quarry lake that has sadly been the site of several drownings, members of the public visiting the park and local media were able to witness demonstrations of a water rescue and the use of throw lines. Representatives from the Norfolk Fire and Rescue Service, MPA, and Bawsey Country Park also shared the Call - Tell - Throw and Float to Live messages. The event was part of several that will be run over the summer by the Norfolk Water Safety Forum to help members of the public to enjoy water safely.
In 2022 there were 226 accidental drownings in the UK, 60% of which were at inland waters such as canals, rivers, lakes, reservoirs, and quarries.
Support for World Drowning Prevention Day and other initiatives that raise public awareness of the potential hazards associated with open water, such as quarry lakes, will help prevent further tragic deaths. Anyone can drown but no one should.