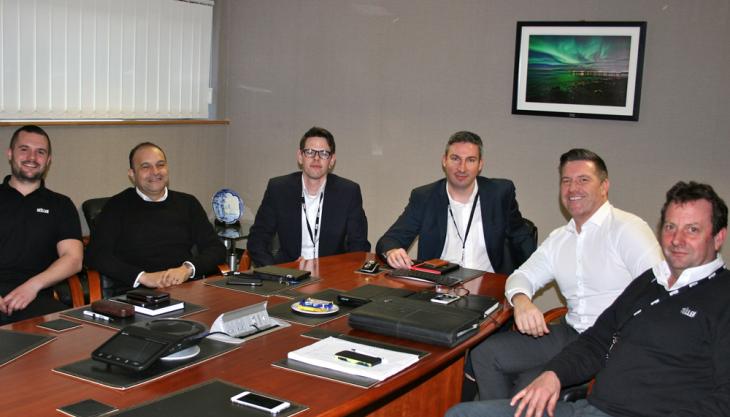 Company announces the appointment of David Pope and Steve Martin to UK sales team
GLOBAL earthmoving attachments manufacturers Miller UK have further strengthened their UK presence with two new appointments to their sales team.
David Pope and Steve Martin will primarily focus on building and maintaining relationships with Miller's customers, who include OEMs, plant hire companies and operators, and keeping them updated on the latest product and company developments.
Strategic accounts manager David Pope will manage all of Miller's key OEM and large hire customers nationally, as well as taking care of customers in the North, North West and the Midlands.
With a strong background in the industry, having worked for the last 16 years in the sales of hydraulics into the excavator market, Mr Pope has an excellent knowledge of the market as well as the needs and expectations of different customers.
Steve Martin, who joins Miller as a business development manager, will be looking after customers in the South East. He has more than five years' experience working within the distribution network at a major machinery manufacturer and thus brings a different perspective to Miller, having previously worked closely with machines and their engines rather than attachments.
Brendan Quill, sales and marketing director at Miller, said: 'It's a pleasure to welcome David and Steve to the team to support our UK customers, who are incredibly important to us. Our driving force as a company has always been, and continues to be, to develop innovative products designed with our customers in mind, and the role David and Steve and the rest of our sales team play is invaluable in this process.'