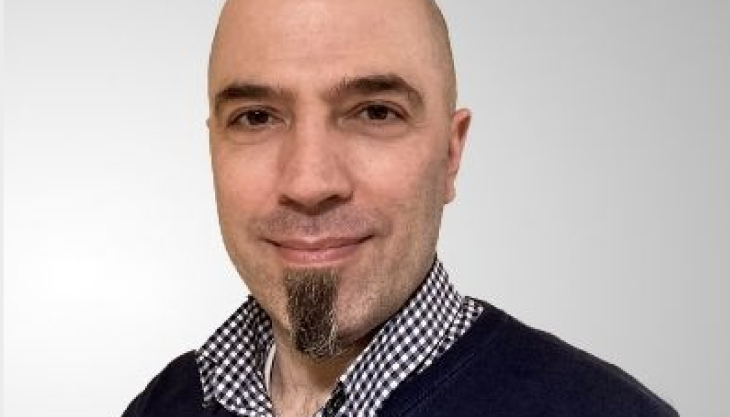 Paul Monaghan appointed to newly created role to drive company's 'top-priority' sustainability agenda
MANNOK have announced the appointment of Paul Monaghan as their new sustainability manager – a new role which will support the company's top-priority sustainability agenda, complementing the strong Environmental Compliance team already in place.
Having worked for many years in foreign multinational organizations in a number of technical support and leadership roles, including environmental, health and safety, and sustainability, Mr Monaghan (pictured) brings a wealth of experience to the role.
He is a member of IEMA UK, an influential professional body of sustainability practitioners focused on driving transformation and Improvements in the areas of policy Instruments, training, collaboration and professional development through its skills map.
Mannok's focus on sustainability extends beyond environmental factors, incorporating all corporate social responsibility and economic factors which impact on the future of the business, as well as the planet, the local region and its biodiversity.
Mr Monaghan's role will encompass all such considerations and he will work with every area of the business and all stakeholders to deliver a strategy which helps secure a sustainable future.
Commenting on his appointment, Mr Monaghan said: 'I am delighted to have the opportunity to work with the Mannok team to deliver an industry-leading sustainability strategy. The company has already delivered on a number of important initiatives, with much more developmental work already in progress, which demonstrates the emphasis they place on sustainability as a whole and their great ambition to continue this on a much larger scale.
'What is very clear to me, even at this early stage, is the firm commitment to sustainability throughout the business; the desire to progress their sustainability agenda is ingrained in all aspects of the company, and the willingness to embrace this as a top priority for the organization is admirable, and should ensure we can achieve our shared ambitious goals.'
Mr Monaghan will begin with the priority of developing a long-term strategy and moving forward with a number of key initiatives already in progress or in development. These include supporting decarbonization projects, progressing energy and waste initiatives, focusing on carbon reporting, plastic packaging and the circular economy, and working with Mannok's packaging solutions area of the business on their strategy development.