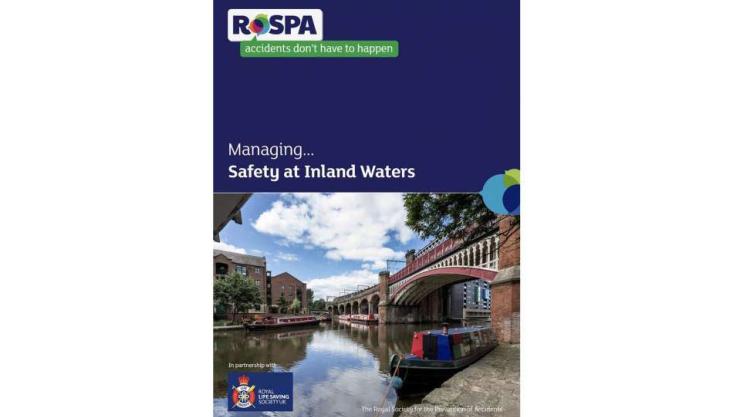 Mineral Products Association supporting new RoSPA guidance to prevent inland water drownings
THE Mineral Products Association (MPA) and its members are supporters of the National Drowning Prevention Strategy and are committed to a collaborative approach in keeping members of the public safe.
The Association is represented on the National Water Safety Forum's Inland Waters Group and works with its members and other organizations to raise awareness of the hazards associated with open water and ways of mitigating these risks.
As part of its commitment to water safety, the MPA will be promoting to its members 'Managing Safety at Inland Waters', a new publication from RoSPA, which will help deliver the objectives of the National Drowning Prevention Strategy.
This has drawn on the expertise and experience of a wide range of organizations, including the MPA, who are directly involved with the management of public safety on inland waters.
Tragically, 60% of the UK's 1,029 accidental drownings over a five-year period commencing in 2012 were at inland water sites. Eight members of the public drowned in quarry lakes last year, seven of which were in disused sites not in industry ownership.
The publication provides users with guidance and advice on how to manage sites with inland water such as quarry lakes, reservoirs, rivers, canals, lakes, lochs, harbours, ponds and streams.
Aimed at individuals with responsibility for land adjoining inland waters, including risk managers, land managers and facilities managers, it provides a thorough run-through of relevant water-related risks, a manager's legal priorities, including case law, and offers numerous case studies of good management of waterside spaces.
Steve Birtles, chairman of the National Water Safety Forum's Inland Waters Group and head of safety management at The Broads Authority, said: 'The publication has been designed to help landowners and managers learn about best practice and some of the simple measures that they can take to mitigate the risk of drowning, to help them obtain a clearer understanding of the extent of their responsibilities and appreciate the wide range of resources that are available to support them.
'Most importantly, I hope that they will recognize from the various case studies and examples that they will not be alone when working on drowning prevention.'
The new publication is free to download from www.rospa.com/SafetyAtInlandWaters
MPA chief executive Nigel Jackson said: 'I believe that these guidelines will provide a very useful resource for all our members. It will be of particular value in the management of restored quarries with lakes, many of which have become public amenities or nature reserves. I hope that quarry operators will share this document when returning restored sites to the existing or new landowners.
'The MPA and its members support the National Drowning Prevention Strategy. 'Managing Safety at Inland Waters' reflects our belief that drowning prevention will be best achieved by sharing knowledge and expertise, raising public awareness and working with local communities to prevent any further tragic loss of life.'