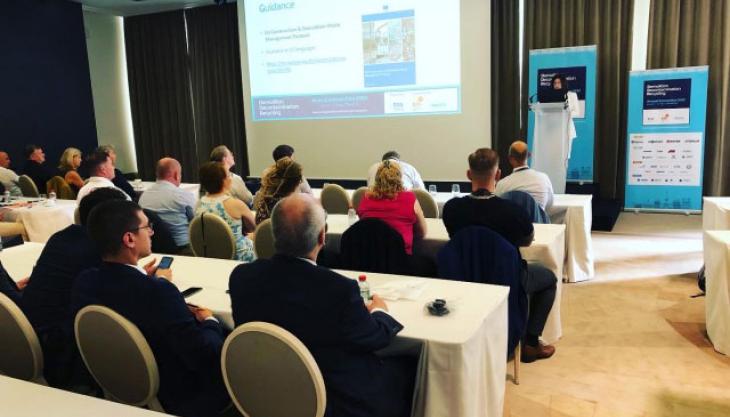 Leading demolition conference event held in Paris delivers on all counts for organizers
THE 2022 edition of the European Demolition Association (EDA) convention – which was held from 9-11 June at the Eiffel Tower in Paris and other venues in the city – has been hailed a huge success by organizers and collaborators EDA, SEDDRe, and the European Decontamination Institute (EDI).
With a vast number of delegates registered for the event, the EDA annual convention featured exhibitions, leisure activities, and a packed schedule of high-calibre speakers and thought-provoking presentations, not to mention opportunities to network with industry professionals and experts throughout the three days.
There was also a gala dinner, held at the Eiffel Tower, where a ceremony for the change of the EDA president and new members of the club of honour took place.
This year's conference programme was split into 15 seminar sessions to reflect the major changes in the demolition industry, with a wide variety of presentations covering key topics such as waste-recycling, decontamination, circular economy, the challenges of demolition with explosives, and EU policies for reaching a circular construction ecosystem.
The next EDA annual convention takes place from 5-17 June 2023 in Amsterdam, the Netherlands.