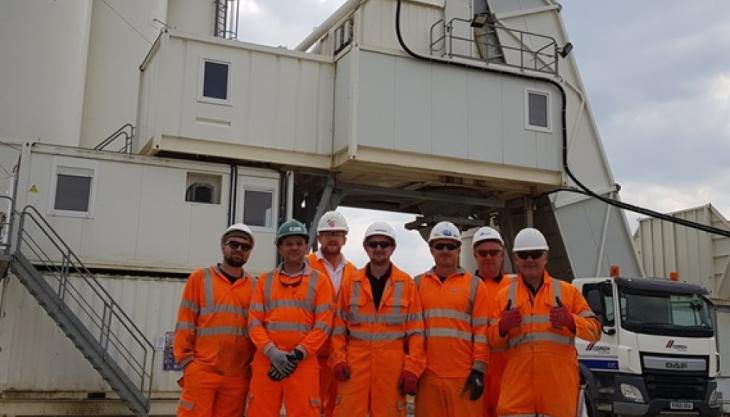 CEMEX UK invest £1 million in new ready-mixed concrete plant to enhance production capacity and efficiency 
CEMEX UK have boosted aggregates and cement production at their Bramshill Quarry, in Hampshire, following the introduction of a newly upgraded Liebherr Mobilmix 2.25 ready-mixed concrete batching plant.  
The state-of-the-art Mobilmix 2.25 replaces an old ready-mixed plant at the nearby Eversley site, which has served the local market for many years but is approaching closure as the new Bramshill site nears completion.
The new Liebherr concrete batching unit has storage capacities of 300 tonnes of cement and 240 tonnes of aggregates, vastly increasing output capacity to serve both large contracts and the local market for CEMEX UK.  
The inclusion of a central mixer also allows special products, such as traditional sand cement screed and flowing screed (eg Supaflo) to be produced, enhancing the materials range available.
With the Mobilmix 2.25 concrete batching plant up and running, CEMEX UK have the capability to increase production throughput from 24m3/h (existing Eversley plant) to 80m3/h. The utilization of a wet batching unit will also deliver better quality and a higher strength of mix. 
Peter Hawker, operations manager for CEMEX UK, commented: 'This is a long-term investment by CEMEX into Bramshill Quarry that will generate considerable benefits for our customers and the environment, for years to come. 
'The plant is very modern and ensures that we can meet increased demand and delivering quality products to customers on time, while also offering a wider range of mixes.'