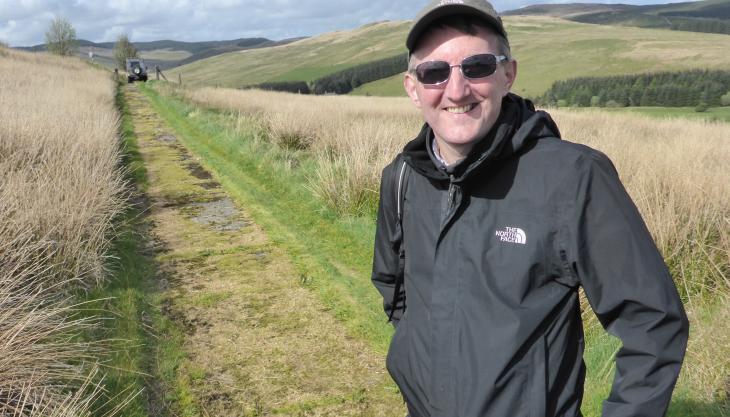 Clive Mitchell to present 'Data in the palm of your hand – mobile, digital and 3D geology'
AN industrial minerals specialist from the world-leading British Geological Survey (BGS) will present this month's 'Lunch and Learn' webinar from IQ Academy.
Expert geologist Clive Mitchell is the communications team Leader at the BGS. He will present the 30-minute webinar on Thursday 29 November from 12:30–13:00, focusing on the digital revolution and how it has transformed the delivery of geological data to the world.
Mr Mitchell says: 'Geology has come a long way since the advent of the first national-scale geological map produced by pioneering British geologist William Smith in 1815. Over the last 20 years, the digital revolution has enabled a move from 2D, flat, plan-view geological maps to the 3D geological models of the subsurface.
'My presentation will cover the advances made by the British Geological Survey in delivering data in the palm of your hand, with geological maps to your smart phone, 3D subsurface modelling and 3D visualization of data in a virtual field laboratory.'
'Data in the palm of your hand – mobile, digital and 3D geology' is the 11th in the series of issues-related online presentations by IQ Academy. The webinars count towards valuable continuing professional development (CPD) and have been very popular, with hundreds of attendees from across the mineral and extractives industry to date. The next webinar to take place is: 
The Aggregates Industry – A Market Perspective with Andy Sales of BDS Marketing Research – 20 December 2018.
BGS provides expert services and impartial advice in all areas of geoscience. It is responsible for advising the UK government on all aspects of geoscience as well as providing impartial geological advice to industry, academia and the public.
Clive Mitchell is an industrial minerals specialist with 30 years' experience of capacity building, resource assessment, technical evaluation, mineral processing and small-scale mining research in the UK and overseas. He is a member of the British Standards Institute (BSI) technical committee on construction material testing and a Chartered Geologist (CGeol) with the Geological Society of London. To find out more about his work, visit: www.bgs.ac.uk
To sign up to the webinar, visit: www.quarrying.org/iq-events