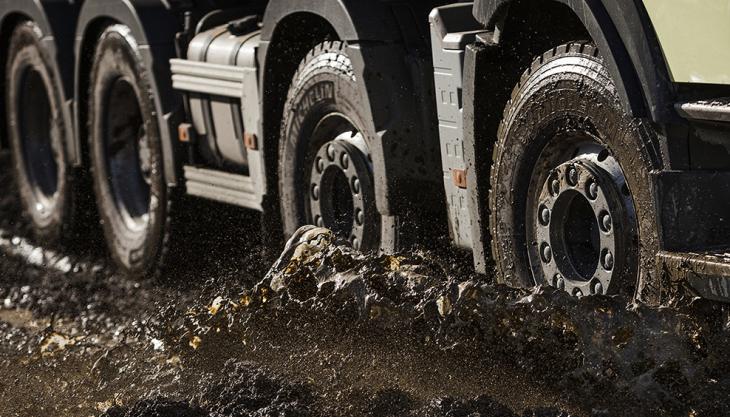 Business group calls for axle weight to be included in increased gross vehicle weight limits for HGVs
FOLLOWING the recent announcement from government outlining the increased weight limit of heavy goods vehicles (HGVs) to support the transition to alternatively fuelled vehicles (AFVs) and zero-emission vehicles (ZEVs), Logistics UK is calling for axle weight to also be included to ensure that the increased cargo weight can be used.
As outlined within its consultation response to 'Heavy Goods Vehicles: ending the sale of new non-zero emission models', published 14 July 2021, Logistics UK recommended an increase in maximum axle weights to be considered given the proposed increased weight of vehicles, but says that so far this has gone unheard.
Phil Lloyd, head of engineering policy at Logistics UK, commented: 'ZEVs traditionally are heavier, which, due to the current weight limitations, results in a loss to the payload. The decision to increase the gross weight limit of an HGV to a flat 2 tonnes for certain ZEVs and up to one tonne for certain AFVs is a positive step forward.
'However, without a proportional increase in axle weights, the additional gross weight allowance will be unusable. While we are pleased to see government starting to address this issue, further steps need to be taken to ensure that the additional allowance can be applied effectively, without compromising payload.
'Loss of payload is a significant consideration for our members, so it is vital that the sector avoids a situation which could result in more vehicles being needed to transport the same level of goods using ZEVs or AFVs and prices increasing for customers.
'The industry cannot move forward with the updated gross weight if the limitations are still set by the maximum axle weights. Logistics UK is focused on finding the right balance between reasonable range for zero-emission vehicles and alternatively fuelled vehicles, without compromising payload.'