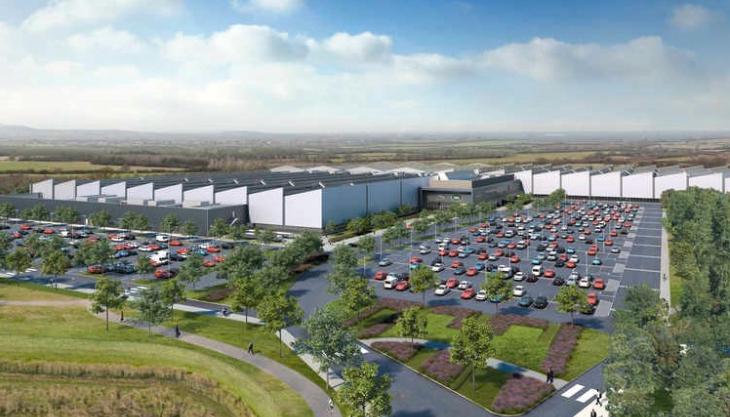 Two new concrete floor contracts mark successful construction partnership milestone  
HOPE Construction Materials and Stanford Industrial Concrete Flooring Ltd are celebrating a landmark partnership which has seen them create the floors for 50 major UK construction projects in just three years.
The two businesses – the UK's leading independent concrete supplier and the country's leading concrete flooring innovator – are marking the 50-project landmark with another two significant flooring contracts.
The first – the biggest of the partnership so far – sees Hope supplying Stanford with 26,000 cubic metres of concrete for a new Jaguar Land Rover engine manufacturing centre in Wolverhampton. The second is a 3,000 cubic metre contract to construct the floor slabs of a new industrial warehouse space at Navigation Park in Enfield, North London.
The Jaguar Land Rover build is a £2 million, four-month project that demands up to 400 cubic metres of ready-mixed concrete a day. The concrete is being supplied by Hope's new state-of-the-art ready-mix plant in Walsall, where the company brings in cement and aggregates by rail.
The concrete for the two-month Enfield project will use high-quality stone from Derbyshire, again brought into London by rail. Both projects boast a lower carbon footprint thanks to Hope's strategy to maximize use of the railway network wherever possible.
Operating nationwide, Hope and Stanford have worked together on more than 350 flooring pours, totalling nearly 120,000 cubic metres of concrete.
Tom Waddington, regional commercial manager at Hope Construction Materials, said: 'Stanford Flooring have proved to be an invaluable customer over the past three years, and they were our number one customer in 2015, ordering a total of 60,000 cubic metres of concrete.'