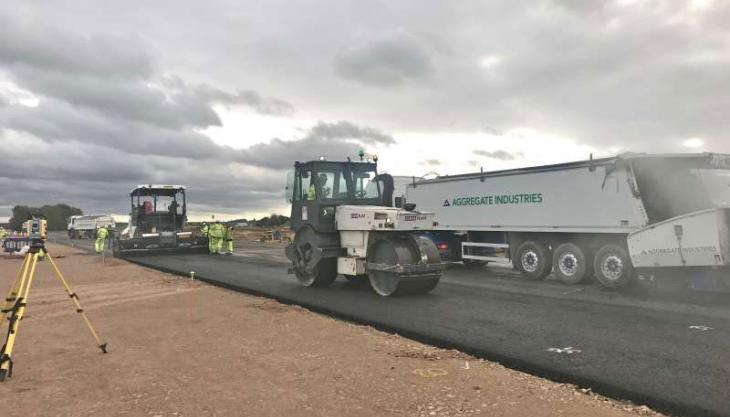 Aggregate Industries secure four-year contract to deliver pavement solutions to Highways England
AGGREGATE Industries have won a four-year contract to deliver pavement solutions to Highways England. The total value of the works is estimated to be in excess of £500 million.
Highways England, which operates, maintains and improves roads in England, awarded Aggregate Industries five of the six Major Regional Lots under the new Category Management Framework.
Under the contract, Aggregate Industries – LafargeHolcim's UK company – will deliver asphalt and cement-bound works on Highways England's Regional Investment Programme.
Marcel Cobuz, LafargeHolcim's regional head Europe and member of the group executive committee, commented: 'I am delighted that Highways England has selected Aggregate Industries to continue to work with them over the next four years.
'Our ongoing investment in key production and manufacturing assets around the UK, along with investments in the latest digital technologies and our people, will enable us to continue to deliver the most sustainable and high-quality pavement solutions.'
Yesterday's announcement continues LafargeHolcim's recent success in the UK, following the selection of Aggregate Industries to exclusively deliver the surfacing works for England's largest road-improvement project, the A14 from Cambridge to Huntingdon.
Over a 30-month period, Aggregate Industries will create in excess of 20 miles of new, multi-lane carriageway using local primary and secondary aggregate supply sources. The project will require the supply and installation of 700,000 tonnes of asphalt and 500,000 tonnes of cement-bound granular material.