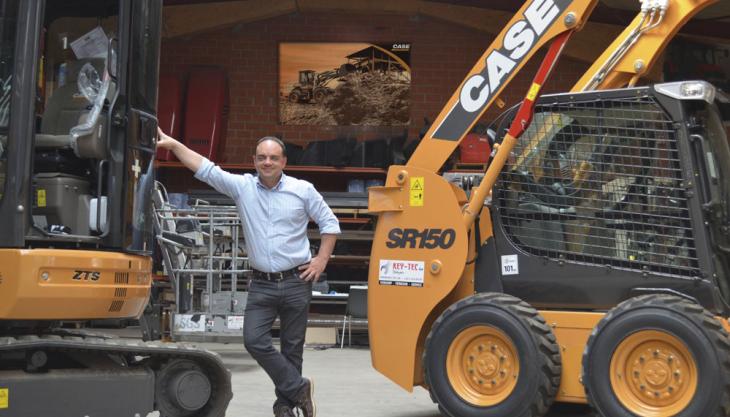 New appointment part of company's bid to strengthen and upgrade dealer coverage across Europe
CASE Construction Equipment have further strengthened their dealer network with the appointment of Belgian machinery specialists Key-Tec. The company, based in Moerbeke, will cover the Provinces of Oost and West Vlaanderen, Vlaams Brabant and Brussel in the Dutch-speaking region of Belgium.
Established in 1996, Key-Tec have a €10 million turnover and employ 21 staff with many years of experience and expertise in the machinery market. The company has built strong relationships with many major customers across the region, in various industry sectors, and will be required to develop the Case business in the mini-excavator, wheel loader and crawler excavator sectors in particular, marketing to both end-users and rental companies.
'We are delighted with the appointment of Key-Tec to the Case dealer network,' said Case business director Barbara Caporali. 'Over the last year we have been working to strengthen and upgrade our dealer coverage across Europe and Key-Tec will play a vital role for Case in Belgium.
She added: 'Key-Tec have been a leading player in the Belgian market for many years, demonstrating professionalism and expertise in all areas of the business. Going forwards, they share our ambition to continue to grow our business within Europe and to be a leader in innovation, technology and engineering excellence.'
Key-Tec CEO Sven Dekeyser (pictured) commented: 'We are already building a strong relationship with Case. We have very good co-operation and support from them in every aspect of the business, and we are really looking forward to providing the highest levels of sales and support to new and existing customers.'