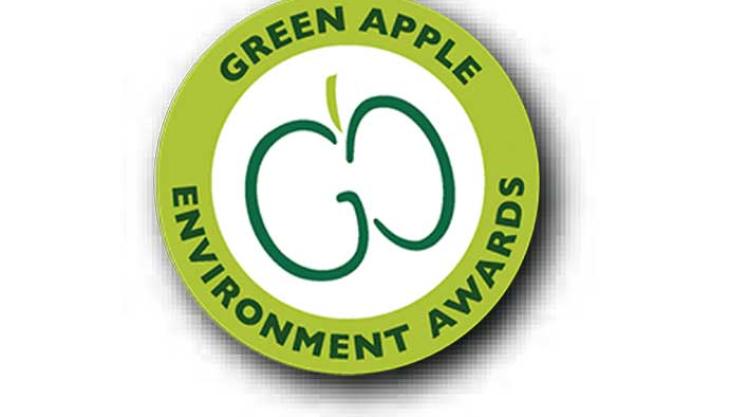 Demolition specialist wins four prestigious accolades for environmental best practice  
KELTBRAY – UK specialists in demolition, decommissioning, construction, and remediation services – are celebrating after securing four Green Apple Awards for their sustainability initiatives and continuous work and efforts in driving forward the circular economy.
With a strong commitment to decarbonization, Keltbray are currently tackling all aspects of their activities and services to the industry, including achieving net zero by transforming supply chains and operations, and supporting their clients in meet their sustainable goals.
The quadruple success at the Green Apple Awards recognizes the company's circular economy projects. Keltbray see great potential for the direct reuse of construction materials across all their demolition and construction contracts and are closing the loop of an otherwise linear economy.
The business is also using the best technological innovations for reducing their carbon emissions. Last year, the company announced it had reduced carbon emissions by almost 50% on its utility inspections by using drones coupled with an ecosystem of powerful cameras to collect higher-quality data more efficiently.
With electrification now at the forefront of thinking as the world confronts the challenges posed by climate change, Keltbray have already demonstrated their commitment to 'green' energy. The company, for example, has decided to swap the use of fuel generators with a Temporary Building Supply (TBS) that provides power directly from the electricity grid to seven key construction sites in London, including the Elephant and Castle centre demolition works.
Keltbray's Green Apple Awards success was also in recognition of the company's promise to consult, improve and leave a positive legacy in the communities in which it works.
Kiro Tamer, head of environmental sustainability at Keltbray, commented: 'We're always looking for new and innovative ways to reduce the impact of our operations and cut carbon, as well as deliver on our social value commitments and have a positive impact on the communities we exist to serve, so we're delighted to have been recognized with four prestigious Green Apple Awards for our hard work. These awards are testament to our commitment to sustainable development, and we hope these projects serve as an example of best practice to the wider industry.'