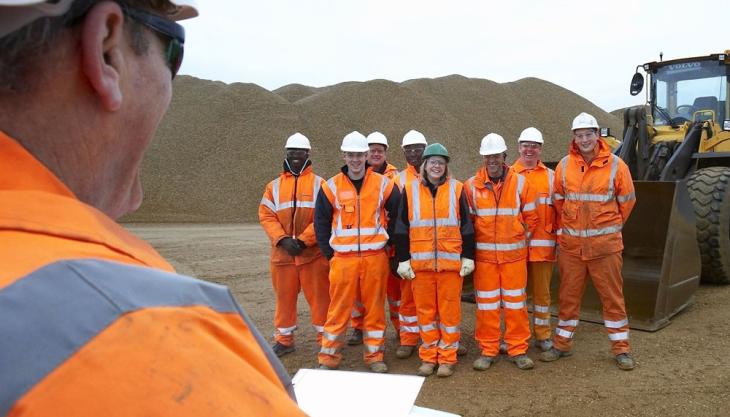 New pathway developed in partnership with ILM to upskill leaders in construction and quarrying
THE latest addition to the Institute of Quarrying (IQ) Academy's professional development portfolio is the Level 3 Certificate in Leadership & Management Practice (Extractives Pathway) for the mineral extractives and associated sectors.
IQ Academy Level 3 Certificate in Leadership & Management Practice is being developed in partnership with the Institute of Leadership & Management (ILM). The course will provide an internationally recognized qualification with an extractives pathway to assist learners develop skills and techniques to effectively lead, supervise and manage workplace behaviour.
Julian Smallshaw, head of educational development at IQ, said: 'Ensuring good practice in people and site management provides a safer and more efficient workforce. It also enables and enriches teams to perform to the technical and competence requirements of the business.
'The new Extractives Pathway is aimed at managers and supervisors looking to develop their leadership and management skills. It is also an opportunity for learners in office-based roles to develop a greater understanding of the industry.'
Nick Cutland, ILM's director of product development, quality and operations, said: 'We're delighted to announce this new collaboration with the Institute of Quarrying, building on the success of our Nuclear Safety and Tunnelling Environments pathways. The specialist skills the new pathway targets will produce effective leaders who can expertly supervise and safely manage staff in the wider quarrying industry.'
The Certificate looks closer at the roles and responsibilities of site supervisors and team leaders, along with the differences and relationship between leadership and management. Other key themes include: personal leadership style; communication; safety, health & environment (SHE); and diversity.
The flexible five-unit vocational qualification takes place across a six-month period, with the option for this to be delivered online or face-to-face depending on individual learner preferences.