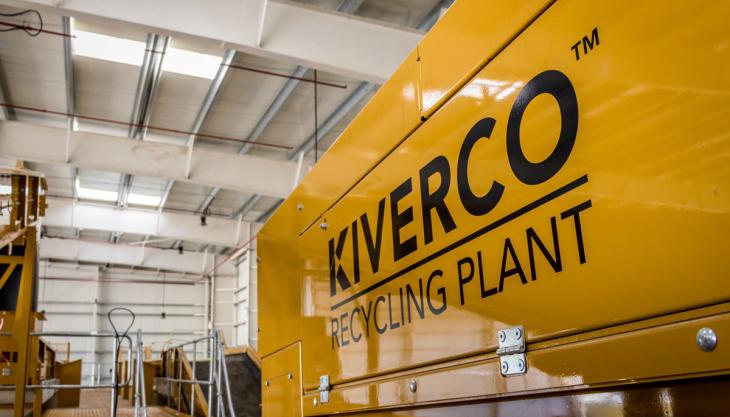 Excel Waste Management to boost recycling productivity with new Kiverco plant
EXCEL Waste Management have invested in a Kiverco waste-recycling plant for their new purpose-built waste transfer site in East London. 
Excel Waste have enjoyed huge growth in the recycled aggregates market in recent years and to meet increasing demand for sustainable construction materials, Nathan Roberts, the company owner, decided to develop additional waste processing capacity with the opening of a second London waste transfer centre, where the new Kiverco plant will be installed and commissioned.
'Kiverco is highly-respected in our industry for the quality, reliability, and performance of their waste plants, and I knew that they would be on my shortlist,' commented Mr Roberts. 
'Following a lengthy process to decide who to partner with, Kiverco excelled in all areas especially plant design, cost and overall approach…Our primary objectives were to ensure that we increased our throughput rates, leave some extra capacity for further growth, guarantee the quality of the recyclable products, and divert up to 98% of the incoming waste from landfill.'
JP Devlin, sales manager (UK and Ireland) at Kiverco, highlighted the significance of the plant investment in a buoyant market. 'The South East is such an important region for Kiverco and the waste industry,' he said. 'More waste is produced here than anywhere else in the UK, so we are very pleased to help process most of the waste generated in the region. 
'We are delighted to be working with Nathan and the team at Excel Waste Management to produce a new waste separation system that aligns with their business growth.' 
The new Kiverco waste-processing station is scheduled for opening in September this year and will be one of the equipment manufacturer's largest recycling plants in London.