Increasing recycling productivity with eddy current separators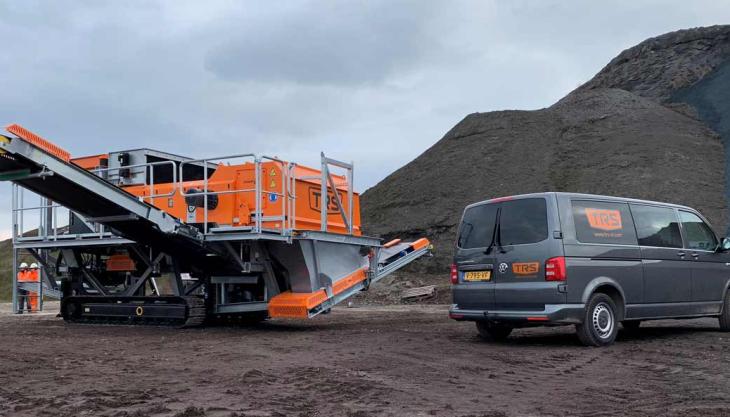 TRS BV say customer demand for mobile metal separation plants is growing all the time 
ACCORDING to Dutch recycling equipment specialists TRS BV, more and more businesses are considering the use of mobile metal separation technologies to help deliver the most effective waste-management solutions for their customers.
Eugène van den Boomen, sales manager for TRS BV, said he has noticed significant growth in the metals separation equipment market, having sold and delivered a large number of mobile tracked plants to leading European recycling operators in the past 12 months. 
Due to the ever-increasing legislation and measures on recycling, such as banning the export of waste to China and restrictions on the application of certain recycling streams, companies are constantly upgrading their waste-recycling streams. 
Currently, there are many types of mobile separation machines available eg mobile conveyor belts, crushers, shredders, sieves, windshifters etc. 
In addition, technological advances in eddy current separators (ECS) have significantly improved the efficiency, recovery rates and throughput capabilities of such equipment, so much so that TRS BV's ECS systems can now be supplied as a track-mounted unit for total metal separation.   
The mobile ECS machine ensures that all incoming recycling flow is distributed as optimal as possible. This allows ferrous metal to be separated by a magnetic roller and discharged via a conveyor belt efficiently, while non-ferrous metals fall directly from the metal discharge side into a container for further processing.
Sustainable working practices and effective waste-management solutions are expected to become the norm in the waste-recycling industry and the use of mobile ECS equipment will no doubt help many companies improve their environmental and recycling performance.