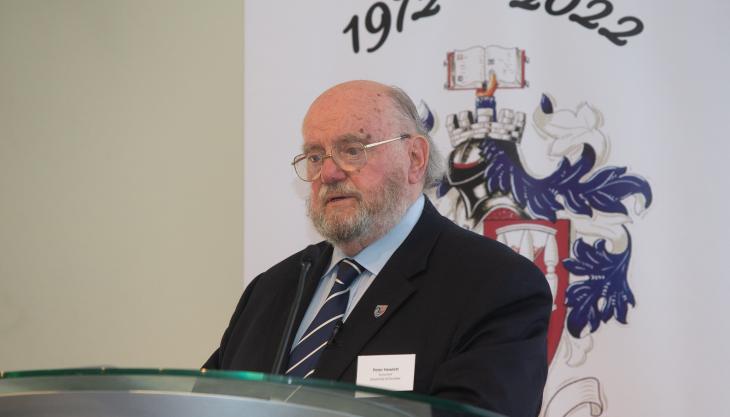 Silver Medal and Honorary Fellowships presented at Institute's 50th Annual Convention
AT its 50th Annual Convention, the Institute of Concrete Technology (ICT) celebrated 50 years of progress with a technical symposium and anniversary banquet, and marked the occasion with the presentation of awards to a number of significant contributors to concrete technology.
Professor Peter Hewlett (pictured) was awarded the ICT's Silver Medal for dedicated service to the Institute over many years, as Honorary Fellow, lecturer, and convention chairman, member of multiple committees, President for seven years (2008-15), and editor of the ICT Yearbook since its first issue in 1996. This is only the fifth time the prestigious medal has been awarded since it was introduced in 1986.
Past President Rob Lewis (2019-21) and Professor Jorge de Brito (University of Lisbon), who delivered this year's Sir Frederick Lea Memorial Lecture, were elected Honorary Fellows.
In addition, to reflect the Institute's five decades, five nominees from around the world were similarly honoured for their various contributions in this field: Ron Burg (executive vice-president of the American Concrete Institute); Anne Ellis (past President of the American Concrete Institute); Professor Johann Plank (Technical University of Munich and co-editor of Cement & Concrete Research); Edwin Trout (Information Services at the Concrete Society and executive officer of the ICT); and Dr Surendra Manjrekar (chairman and managing director of Sunanda Chemicals Speciality Coatings Ltd and 'the backbone' of ACI activities in India).
The presentations took place in the Great Hall of the Institution of Civil Engineers on 23 June.