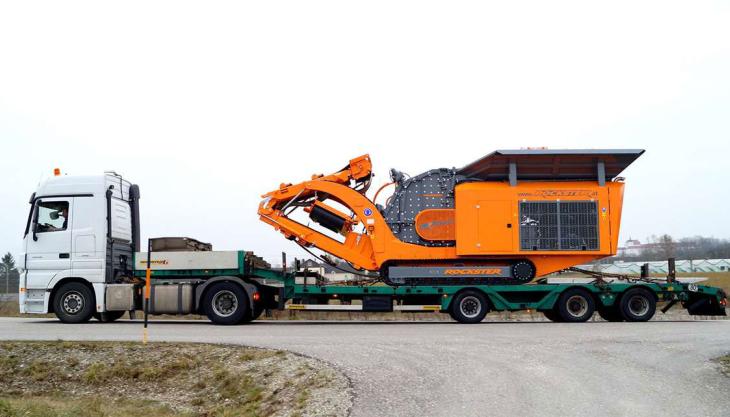 German recycling firm bolsters equipment fleet with R700S impact crusher and RSS410 scalping screen 
HORST Klöppner have strengthened their mobile aggregate processing fleet with the addition of a Rockster R700S impact crusher and an RSS410 scalping screen. The new machines, which are working in tandem, are recycling construction and demolition (C&D) waste, and processing concrete and asphalt from Horst Klöppner's Göttingen recycling base in Lower Saxony, Germany.
Measuring at 9m long and 2.4m wide, the 19.9-tonne R700S is the most compact model in Rockster's crusher range and can be transported to different construction sites without a permit.
Featuring simple and intuitive controls, the track-mounted impact crusher comes with an electronic multifunction control with colour display, remote control operation, hydraulic gap adjustment and automatic, stepless regulation of the conveying speed.
Working together with the RSS410 scalping screen, the R700S impact crusher not only increases Horst Klöppner's recycling efficiency but also produces three end-products for landscaping and road construction. 
The mobile scalper, which is designed for use in small and medium-sized applications, can be utilized to separate rubble, asphalt, concrete, brick, coal, metal, and natural stone. It offers the longest screen box (3.05m x 1.20m) in the Rockster compact screen segment.