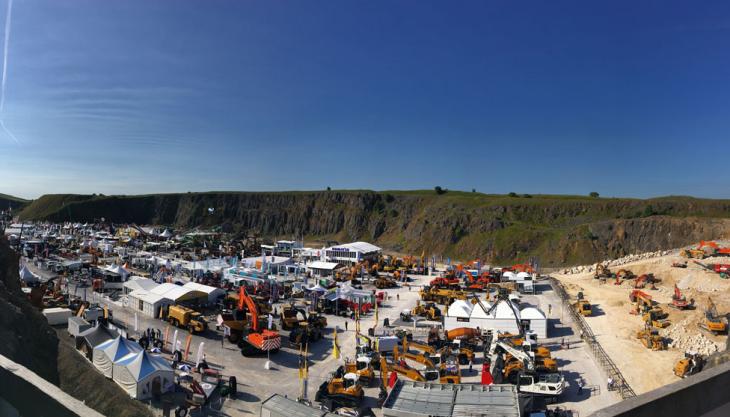 Institute of Quarrying reports a record number of new members signing up on the stand
Reporting a record number of new members signing up on its stand, the Institute of Quarrying (IQ) reaped the rewards of wall-to-wall sunshine boosting attendance at Hillhead 2018.
Over the three days of the show, IQ's team, located in the show's Registration Pavilion, pitched the benefits of IQ membership to more than 300 industry professionals representing a wide range of businesses. A total of 29 people signed up to membership at the show.
James Thorne, IQ's chief executive officer, said: 'Hillhead is fantastic event, attracting tens of thousands of attendees from all over the world. This year, our position in the entrance pavilion gave us unprecedented visibility to visitors as they filed past on their way down into the quarry show area.
'The glorious weather also worked in our favour. Many visitors sought shelter in the cooler, air-conditioned pavilion. That presented us with even more opportunities to engage in conversations about why IQ membership is a must for all quarrying professionals.
'Our team worked extremely hard throughout the three day show and I believe it's a real achievement to sign-up 29 new members. Plus we had many more enquiries that we will be pursuing enthusiastically and hoping to convert into membership.'
For more information about IQ and its membership programme, visit: quarrying.org.