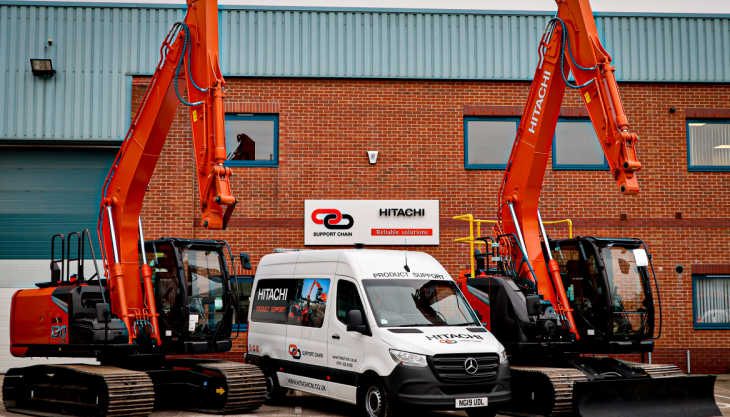 New depot set to bridge gap between existing product support depots in Newcastle and Warrington
HITACHI Construction Machinery UK (HCMUK) have opened a new product support depot in Normanton, near Wakefield, to support their customer base in the Yorkshire region.
The new 5,200 sq. ft depot will bridge the gap between HCMUK's Newcastle and Warrington depots, providing customers with an improved parts supply experience and greater levels of service.
Three new full-time roles have been created at the depot, including an additional field service engineer for the region, plus two parts counter staff. The new facility will accommodate parts warehousing, a parts retail counter and office space.
Stephen Creaser, director of product support at HCMUK, said: 'This new depot is an exciting part of HCMUK's expansion, as we have a huge customer base across the West Yorkshire area.
'The distance between Warrington and Newcastle currently makes travelling from the area to collect parts from Hitachi a time-consuming and expensive task. We have many customer machines on service agreements throughout the region and this new depot will enable HCMUK to improve product support response times for both parts and service requests.
'Customers can order and collect parts on the same day, reducing any potential machine downtime, increasing uptime, and giving them the confidence that, as a class-leading solutions provider, HCMUK are committed to delivering the best-possible after-sales customer experience.'
Having successfully secured a raft of new customers this year alone, HCMUK are also hoping to generate fresh business leads from the new location.
Mr Creaser continued: 'Existing customers are looking forward to having the assurance of a more local point of contact for parts, and potential customers are impressed that we are investing in the future of the region.'