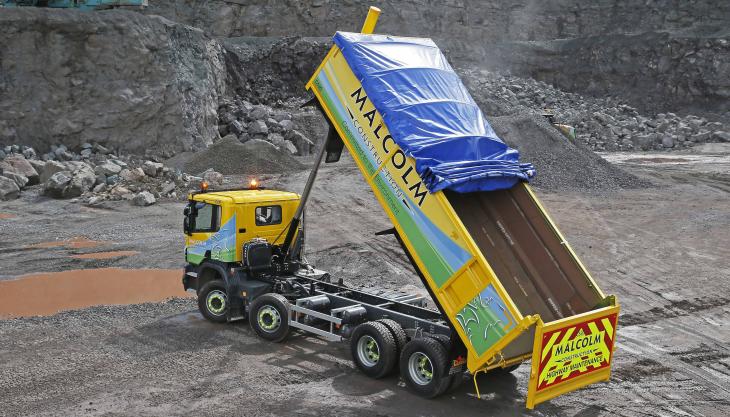 Company expands its sheeting activities, which will now be run as separate business unit
HARSH, one of the leaders in sheeting systems for on-highway trucks and trailers, have significantly expanded their sheeting activities with the acquisition of York-based I&M Tarpaulins, who are themselves one of the leaders in the supply of a wide range of standard and bespoke products to multiple industry sectors.
Headed up by manager Mark Britton, Harsh's sheeting and tarpaulin activities will now be run as a separate business unit within the wider company. A new dedicated salesman for sheets and tarps will also be appointed shortly.
In addition, Harsh will be introducing a new sheets and tarps website whereby customers will be able to select and order their required specification – size, material, colour and a wide range of optional special features – at the click of a mouse or the tap on a tablet.
Mr Britton said: 'Harsh now have the complete capability to market sheets and tarps across multiple industry sectors, not just commercial vehicles. That said, the level of our service to both truck operators and bodybuilders can only improve still further, especially in offering speedy and inexpensive repairs. I've no doubt at all that Harsh will quickly become recognized as the undisputed leader in this field.'
Harsh company director Adam Hargreaves added: 'Now more than ever Harsh are able to offer a truly comprehensive and integrated product range covering not just trucks but other industry sectors too. Looking particularly at tippers, our total product offering is simply unique.'