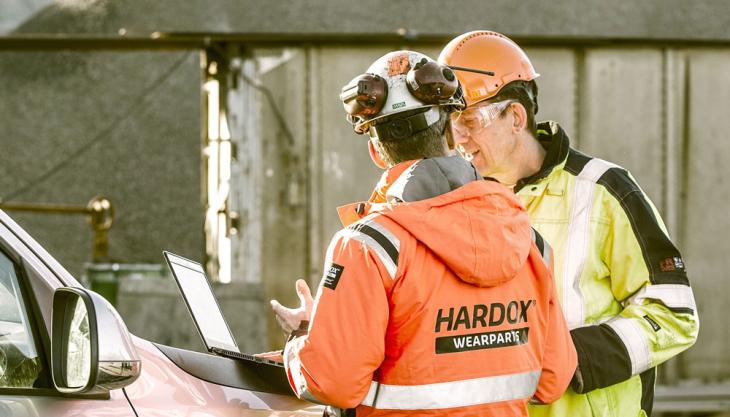 New digital platform to help increase wear knowledge and improve uptime for end-users
SSAB have announced the launch of a newly enhanced Hardox Wearparts website. Visitors to the site will now find it easier to select the right steel and other wear materials and parts for their applications, as well as more efficient tools for sending in their quote requests.
'The Hardox Wearparts website is a next step in building up a strong digital footprint,' said Nancy Matos, head of market development for SSAB Services.
'With the new website as the foundation, our focus is to give companies that are subject to intense wear, such as mines, quarries and cement plants, easy access to the knowledge they need to select the right material and design for their applications in order to optimize uptime for their operations.'
With a growing network of some 340 certified workshops providing wear parts and wear services all around the globe, the new Hardox Wearparts website will make it easier for customers to find the right center to do business with – not only by the nearest location, but also by production capabilities too.
Customers will be able to select the nearest center that offers the services they are looking for – whether by wear part, by fabrication needed or by specific industry expertise.
Also, with the number of smartphone users continue to rise, the website has been optimized for access via mobile phone. 'We want to make it convenient for our customers, wherever they are, to find the best solution for their applications,' said Ms Matos.