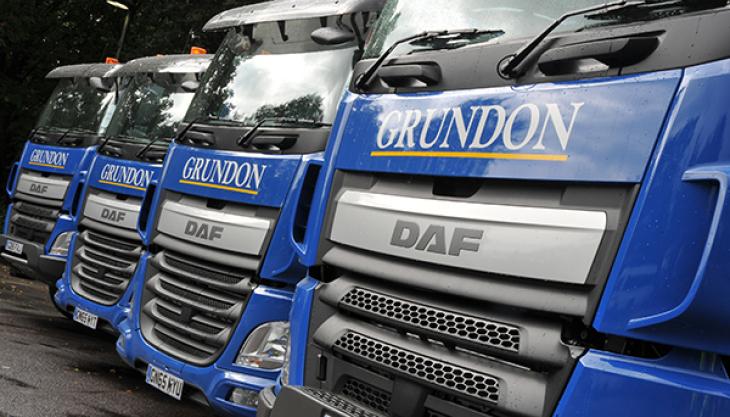 Company to develop waste facilities across the Middle East and Africa in partnership with MAN Enterprise
A NEW agreement to develop waste facilities across the Middle East and Africa (MEA) region has been signed by Grundon and construction firm MAN Enterprise. 
Neil Grundon, deputy chairman, commented: 'We're incredibly excited about this new partnership, which enables us to broaden our operations into the international arena at a time when opportunities are sorely lacking in the UK and European markets.   
'It is an excellent opportunity for us to share our innovation and knowledge within a new marketplace and demonstrates that we see our long-term future as being on the international stage, as well as at a domestic level.'   
He continued: 'MAN has impressed us with their commitment to the development of waste infrastructure in the MEA region and, as a fellow family business, I can see we share many similar values which is why I am confident this partnership will be built on solid foundations for future growth.'
Grundon will provide recommendations on the technical aspects of establishing a state-of-the-art waste infrastructure, including the design, build, installation and commissioning of waste-treatment facilities such as materials recovery facilities, recycling/composting plants and energy-from-waste facilities. They will also provide expertise in areas including: health and safety; environmental mitigation; and the development of effective and sustainable working practices.
Michel Abi Nader, chairman of MAN Enterprise, said: 'We are delighted with the new partnership with Grundon that combines British excellence with Lebanese resourcefulness. The Middle East and Africa regions are currently witnessing tremendous growth in their population and economies; this is posing additional challenges to the solid waste sector that is already suffering from a lack of efficient and sustainable solutions. 
'We view our alliance with Grundon as a strategic move directed towards reversing this trend, benefiting from Grundon's extensive experience and MAN's network and commitment to develop waste infrastructure across the region.'