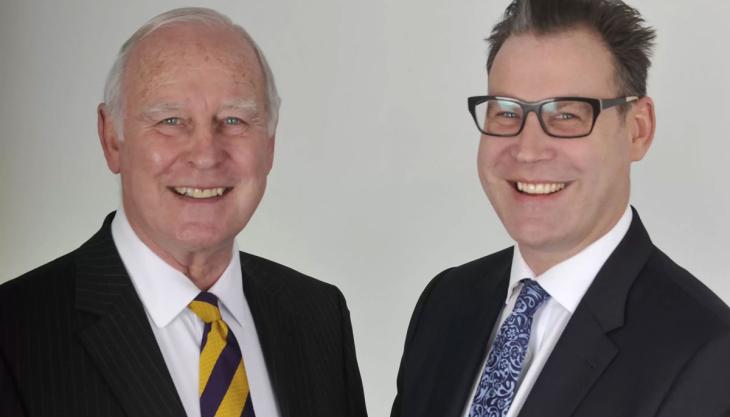 Neil Grundon succeeds his father Norman as chairman of the UK's largest family-run waste-management firm  
NEIL Grundon has been appointed as new chairman of Grundon Waste Management, one of the UK's largest family-owned waste-recycling operators, with immediate effect. It makes him the third generation of the Grundon family to head up the business, which boasts an annual turnover of £120 million and, together with sister company Grundon Sand & Gravel, employs more than 850 people. 
He takes over from his father, Norman Grundon, who has held the role since 1993 and will remain with the company as president – a position previously occupied by his late father (and founder of the business) Stephen Grundon. 
Neil Grundon joined the family business aged 23 in 1992, working his way through the ranks before being appointed as deputy chairman in January 2012. During his 30-year tenure, he has overseen several major developments, among them the adoption of alternative recycling and recovery technologies, including energy from waste (EfW) and promoting the diversion of waste from landfill. 
His passion for sustainable resource management and decarbonization has directed investment towards innovative technologies, such as the introduction of artificial intelligence and robotic pickers at the company's recycling facilities and championing the use of O.C.O's patented Accelerated Carbonation Technology (ACT) process to produce carbon negative aggregates. 
Speaking about his new role, Neil Grundon said: 'I am delighted to take on the position of chairman and would like to express my gratitude to my father for his trust and advice over the years, as well as the confidence he has shown in me throughout my career. 
'Together we have built a strong and profitable business, and I am enthusiastic about our prospects for the future. With a clear strategy, capable leadership team and excellent people across our diverse workforce, I fully believe that Grundon is well positioned and perfectly equipped to capitalize on the numerous opportunities available.'