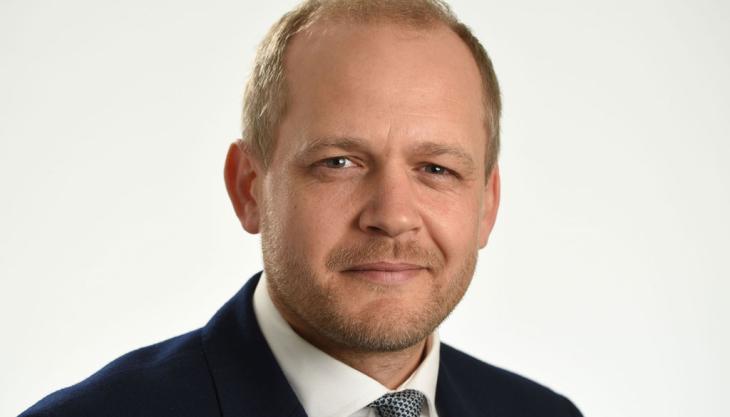 Philip Atkinson charged with management and development of company's extensive and diverse estate
GRUNDON, the UK's largest family-owned waste-management company and a leading supplier of aggregates, have appointed Philip Atkinson as estates director, charged with the strategic leadership, management and development of the Estates, Aggregates, and PED (Project Engineering & Design) departments.
His responsibilities will include the asset management of an extensive and diverse estate, improving income generation, enhancing capital value and delivering changes to the physical estate to support the operational teams; including the acquisition of mineral reserves to sustain and expand Grundon Sand & Gravel.
With a degree in Land Economy from the University of Aberdeen, Mr Atkinson joins Grundon from his previous role as operations director with a regional waste-management company. Before that he was a property director with the German supermarket chain Lidl.
Mr Atkinson said: 'I'm delighted to join a company with an international reputation for quality, service and innovation – gained through 90 years of service to our loyal and valued customer base. I look forward to working with colleagues to build on that proud tradition and continuing our growth into new markets and territories through the adoption of innovation.
'I firmly believe the waste sector is uniquely positioned to help consumers and businesses achieve sustainable growth through the adoption of new technologies and professional standards.'
Grundon's managing director, Clayton Sullivan-Webb, commented: 'We welcome Philip at an exciting time, when our business is continuing to expand through organic growth, strategic acquisitions and technical innovation. We're confident he will help us to achieve our goals and look forward to a bright future with him as part of our leadership team.'
Mr Atkinson is also tasked with identifying new locations, prioritizing development opportunities and exploring new technologies. His experience as a parliamentary researcher in both the Scottish and Westminster parliaments is expected to be of significant benefit in his current role.