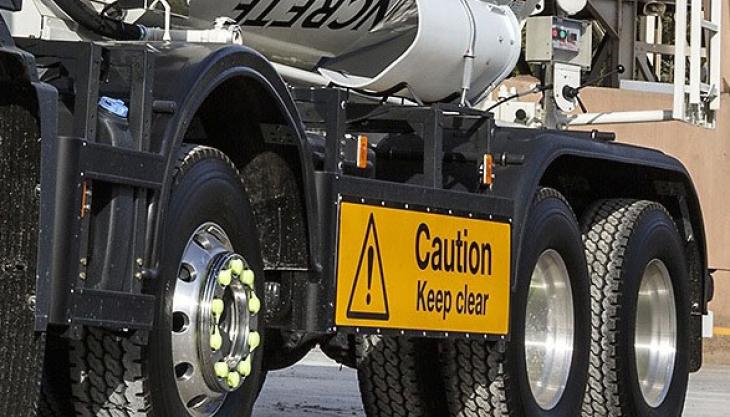 Latest key industry initiatives and best practice among the key themes at Safety in Logistics Conference 2016
HOW everyone can act together to manage risk will be the general theme of a Health and Safety Executive (HSE) presentation at the Freight Transport Association's (FTA) forthcoming Safety in Logistics Conference (12 October) in London.
The session by Bruno Porter on the HSE's strategy, 'Helping Great Britain work well', will cover working together to tackle health issues; managing risks and how to improve end-to-end responsibility; future challenges and opportunities to manage risk; and communication.
The aim of the conference – which is sponsored by Brigade Electronics, Volvo Trucks and Lytx DriveCam with support by IRTE – is to provide health and safety transport managers with an update on the latest key industry initiatives, best practice advice and enforcement focus areas, highlighting the importance of leadership in transport safety.
Other key sessions will include: new sentencing guidelines for corporate manslaughter and health and safety offences; enforcement of load security by the Driver and Vehicle Services Agency; and new industry guidance on coupling and uncoupling large goods vehicle trailers. 
For further information or to book a place visit the website.
Meanwhile, FTA has recently taken the opportunity to remind drivers and cyclists to be aware of the blind spot on the left side of a truck, as the Department for Transport's latest Think! safety campaign was launched lat month, which aims to encourage cyclists to hang back at junctions so they do not get caught between a lorry and a left turn.
The campaign focuses on the fact that a large number of collisions happen when cyclists are positioned near the front left of an HGV – often a blind spot for the driver. A third of collisions occur when the driver is turning left and research has shown that many cyclists believe this danger zone is a safe place to be.
Christopher Snelling, FTA's head of national and regional policy, said: 'We need to make our busy urban roads as safe as possible for all users and it's important that both HGV drivers and cyclists understand the risks created by sharing the limited road space and knowing what steps they can take to minimize them.
'This DfT campaign highlights one of the key danger zones – the blind spot at the front left of an HGV. New design innovations, such as transparent cab doors, all have a part to play in improving safety in the long term but increased awareness can have an immediate impact. FTA encourages all HGV drivers and cyclists to visit the campaign website to find out more about this important message.'