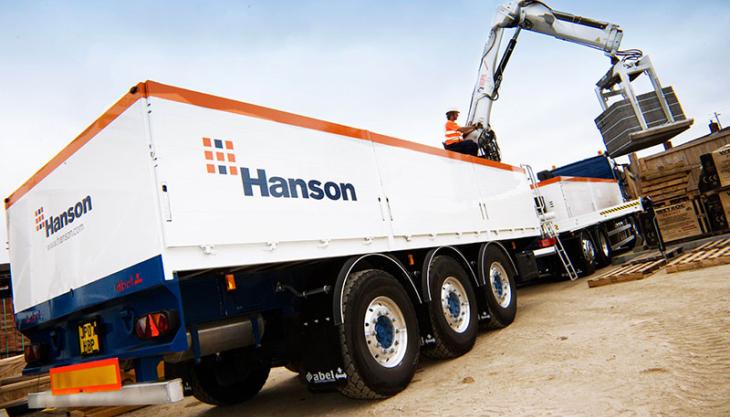 Hanson Building Products pick up prestigious award for excellent vehicle safety standards
HANSON Building Products have received a Freight Transport Association Roadworthiness Award in recognition of their high standards in maintaining both vehicles and trailers, their exemplary maintenance systems, and their methods of controlling driver-related defects.
The company received the prestigious award from David Wells, FTA chief executive (elect), at last week's CV Show at the NEC in Birmingham.
Mr Wells commented: 'I would like to congratulate Hanson Building Products, and all those involved within that organization, for the efforts they have made to ensure their fleets are safe, legal and efficient at all times.'
Hanson Building Products use FTA auditing services to help ensure their vehicles remain safe, legal and reliable by carrying out inspections on all the brick and block vehicles and trailers they operate throughout the country.
Recognized for its high standards in controlling safety-related defects, it was the work of Hanson's Dewsbury depot, in particular, that ultimately won the company the FTA Award.
Dale Clarke, Hanson's national transport manager, said: 'We are thrilled to have won this highly regarded award which recognizes our commitment to all aspects of safety.
'We have all put tremendous energy into making safety a top priority and this award is a credit to everyone in our high-quality workforce and their exceptional contribution to our excellent safety record.'