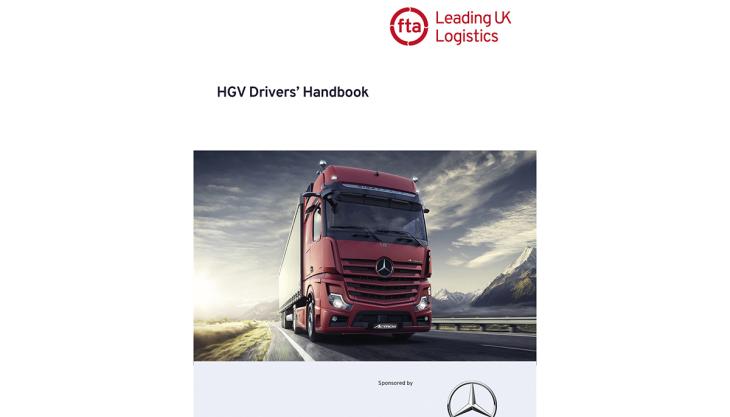 Fully revised and updated guidance for HGV and van drivers now available from Freight Transport Association 
THE increasing number of vehicles on the road and constantly changing regulations that need to be observed could make life increasingly complicated for haulage firms and HGV operators. 
To help them do their job safely and responsibly, FTA have updated two popular drivers' handbooks – one for HGV drivers and the other for van drivers – with key up-to-the-minute compliance information which must be provided to drivers of commercial vehicles by their employer.
The HGV Drivers' Handbook covers staying legal, driving best practice, looking after yourself, what to do when things go wrong and driving abroad. There is also an HGV driver's walk around check pull-out.  
Key updates include: information on fines for drivers spending a weekly rest in the cab at 'inappropriate' parking places; changes to the way DVSA will collect fines at the roadside; and introduction of smart tachographs. 
The Van Drivers' Handbook is an essential guide to ensuring the safe, legal and efficient operation of vans and light commercial vehicles. It contains practical advice and information and covers topics, such as legal requirements, defensive driving, safe use of vehicles, drivers' hours and records, driving licences and offences, and speed limits. 
Key updates in this edition include: the addition of information on alternatively fuelled vans; the ability for a category B driver to drive up to 4.25 tonne; and additional contact information for the Northern Ireland office, with contact numbers and opening times added for driver licensing purposes.
For copies of the FTA Drivers' Handbooks (£6.95 each for FTA members and £8.00 for non-members) visit: www.shop.fta.co.uk