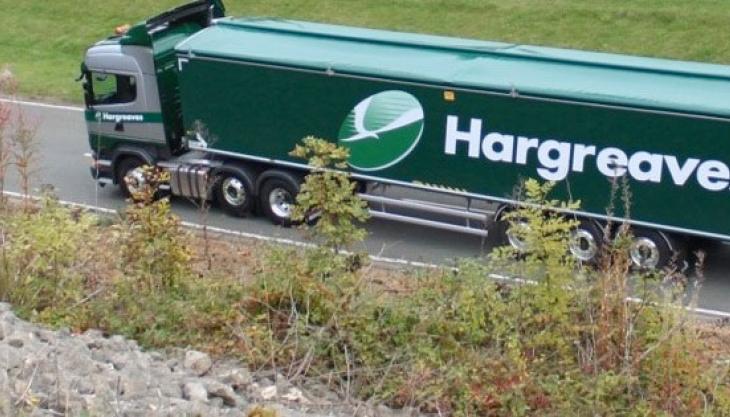 Longcliffe and Hargreaves among the winners of this year's logistics carbon-reduction awards
AMONG the winners of this year's Logistics Carbon Reduction Scheme (LCRS) Awards were Longcliffe Quarries Ltd, who scooped the 'Smaller fleet operator of the year' award, and Hargreaves Logistics, who were highly commended in the 'Fuel-efficient operator of the year' category.
The 2015 awards were announced yesterday (Wednesday 13 May) at the Freight Transport Association's Logistics Carbon Reduction Conference. The judging panel was extremely impressed with the calibre of entrants to this year's Awards, which was said to be higher than ever.
John Parkinson, director – motoring, freight and London with the Department for Transport, who was one of the judges, said: 'I had the privilege of judging the LCRS Awards last year as well – and the calibre of entries this year is just as good, if not better.
'These Awards are extremely important to the logistics industry and are great for industry leaders pressing forward with carbon reduction who receive the recognition, hopefully encouraging others to increase their efforts.'
The LCRS Awards celebrate the efforts of 'green leaders' in the freight industry and recognize the efforts of individual members of the FTA-led LCRS scheme to reduce carbon emissions from their freight activity.
Congratulating all of the 2015 winners, Rachael Dillon, the FTA's climate change policy manager, said: 'It's brilliant to see such a wide range of carbon-reduction actions from the winners and highly commended companies.
From focusing on fuel efficiency and green fuels to moving freight on to rail, they are showing real determination to play their part in reducing carbon emissions from freight.
'The Awards recognize their hard work and they should be proud of their efforts. I hope that the Awards will encourage others to join the LCRS and reduce emissions.'