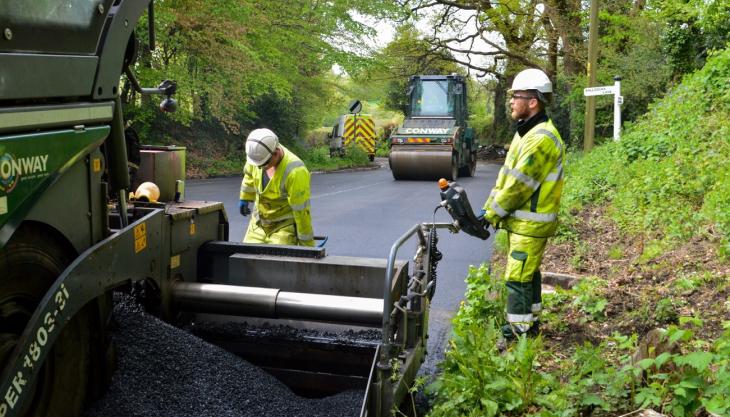 Sevenoaks-based firm secures latest milestone contract award with Kent County Council

FM Conway have been awarded a two-year contract to provide pothole repair services with Kent County Council. The contract will see the company deliver repair works in its home county from its base in Sevenoaks.

FM Conway will work closely with the council to maintain the area's road network through the 'Kent County Council pothole blitz' initiative. The two-year contract to April 2021 is valued at approximately £1.5 million.
FM Conway will self-deliver materials from their asphalt plant in Erith to drive cost-efficiencies for Kent County Council. The business will also concentrate on increasing the recycled content in the surface-course mix of the council's roads, aligning with environmental best practice and improving the overall sustainability of the network.

This is the second major county-wide contract win for FM Conway in the south of England – the business also currently works with Costain/CH2M on a £56 million surfacing framework for East Sussex County Council. 

Paul Padfield, head of surfacing at FM Conway, said: 'With our climate becoming increasingly extreme and unpredictable, our works will cover both reactive pothole repair works and planned maintenance to ensure we are delivering a complete service for our client and offering the best experience to road users.
'We are also working with the county council to reduce the environmental impact of its roads by incorporating recycled materials into the surface layer of the road network.  
   
'This is a milestone win for FM Conway; not only does it showcase our continued geographical expansion outside London, but it is also testament to our surfacing expertise. I'm confident that our skilled team will be able to deliver a safe and efficient service for road users.'