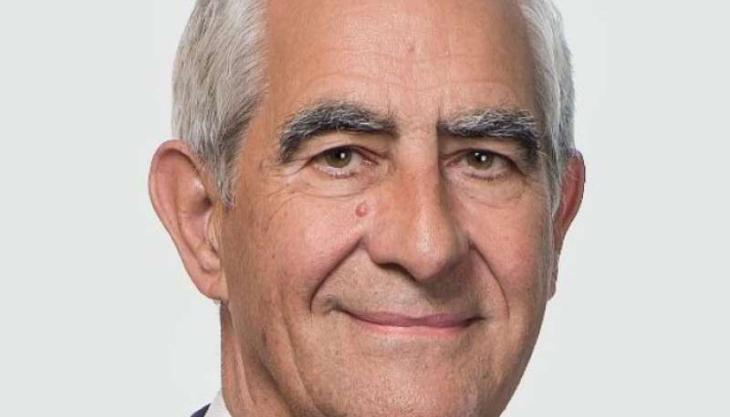 Sir Keith O'Nions has been named as first chair of the new British Geological Survey board
SIR Keith O'Nions has been announced as the first chair to lead the new British Geological Survey (BGS) board, which has been created to assist the BGS meet future challenges and ensure it continues as a globally leading survey, delivering services and providing infrastructure support both nationally and globally.
The new chair and board will work closely with the BGS's director and the chief executive of the Natural Environment Research Council (NERC) to shape BGS going forward, with a particular focus in the short term on developing new funding and governance arrangements for BGS that will sustain it into the future.
Sir Keith, who was knighted for services to earth sciences in the 1999 Queen's Birthday Honours, will take up post with immediate effect.
Announcing the appointment, NERC's chief executive, Professor Duncan Wingham, said: 'Sir Keith's wealth of knowledge and experience in science and innovation within government and academia, and his pivotal role in joining up science with innovation and commercialization to meet big challenges, makes him well placed to take on the role of the BGS chair.
'Under Sir Keith's leadership, and in close co-ordination with all who benefit from the BGS's services, the new BGS board will ensure that the BGS continues to punch above its weight to the benefit of us all, both in the UK and internationally.'
Professor John Ludden OBE, executive director of the BGS, said: 'I am delighted to welcome Sir Keith as the first chair of the British Geological Survey. The addition of a new chair and board will bring insight that will help push the BGS to further develop its role as a world-class survey, bring new ideas to assist us to continue to diversify, and ensure we remain at the forefront of new ways of working for the benefit of government, business and the wider public.'
Sir Keith O'Nions said: 'I am delighted to take up this role as the first chair of the BGS board. In my view, the BGS will be at least as important in the future as it has been over its illustrious past.
'I look forward to building on the prior work and experience of the BGS, NERC and the wider geoscience community to ensure a collaborative and coherent approach to maximize the BGS's future capability and capacity to help meet some of society's big challenges.'