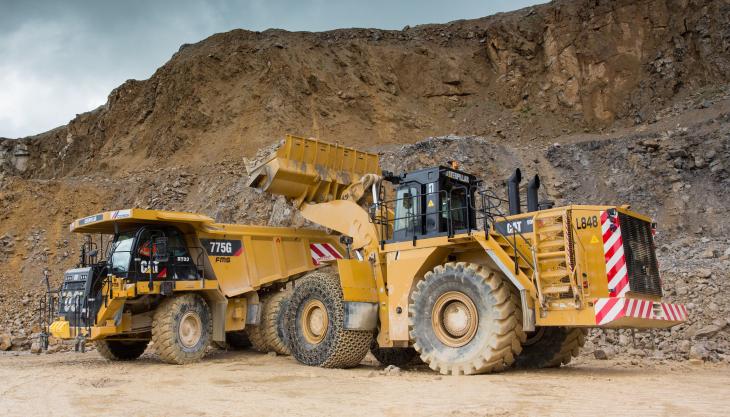 Advanced Performance Training programme drives fuel and site efficiencies and reduces operating costs

QUARRYING companies looking to improve fuel efficiency and on-site productivity, and reduce their fuel bills, are being urged to sign their managers and supervisors up for a new advanced course on machine application training.
Finning, exclusive dealers of Caterpillar machines in the UK and Ireland, have introduced an eco-Drive Advanced Performance Training programme that has been specifically designed for UK site managers and supervisors and focuses on operational practices that optimize fuel usage, improve site efficiencies and reduce overall operating costs.
Building on the success of the company's Operator Training course, which has been running since 2009, the new two-day eco-Drive course involves a combination of theoretical and practical training for managers and supervisors.
Highlighting operational activities around machine applications that have a direct impact on fuel burn, the course provides practical support to allow managers to implement changes that will improve the overall site operational and fuel efficiency. For example, the course looks at how having 3% additional rolling resistance can increase fuel burn by 35% and reduce productivity by 15%.
Tim Copping, Finning performance solutions operations manager, said: 'Many industries have been hit hard by the changes from red to white diesel and the recent and unprecedented increase in the wholesale fuel prices. It is more important now, than at any point in the past, that operational costs be minimized wherever possible.
'If every machine operator had the skills, knowledge, and training to make even small incremental changes to reduce fuel burn, and every supervisor and manager had the equivalent knowledge and training to change their operations and advise their machine operators on best practice, then the combined result would be substantial.
'In addition, the secondary effects of these incremental changes on reducing operational waste and carbon emissions, whilst improving machine health, would provide significant and positive impacts on an organization's operations.'
Included on the course are topics such as assessing and measuring equipment capability to optimize fuel usage, identifying inefficiencies, learning best practice operating techniques, and the fundamentals of machine application, which influence more efficient machine and site operation.
Everyone completing the course is provided with a site improvement plan and a follow-up review with one of the Finning expert trainers who will provide them with ongoing guidance and support.
Mr Copping added: 'If every industry in which we operate had the foresight to invest in eco-Drive training for their people, then the combined results would far outweigh the investment in training. The course 100% makes sense. Equip your operators, supervisors, and managers with the knowledge to make a difference to reduce operational costs.'
The eco-Drive Advanced Performance Training course is available from one of Finning UK & Ireland's facilities, or group training can be delivered at a customer site.