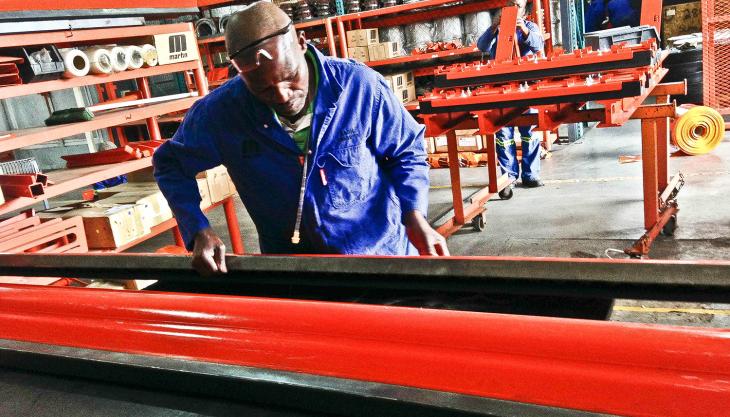 Martin Engineering introduce comprehensive blade replacement programme for conveyor belt cleaners
MARTIN Engineering have announced a new factory-direct replacement programme to deliver freshly molded polyurethane cleaner blades for conveyor belts. The blades are custom fitted on site and installed free of charge; customers pay only for the replacement blades.
The programme assures customers of accurately sized and professionally installed replacement blades that are matched to their specific application, providing optimum cleaning performance and service life to minimize the cost of ownership.
Manufactured in house, Martin's replacement blades are made with specially formulated, colour-coded urethane to suit virtually any application. The blades have up to 53% more urethane in the wearable area than competitive designs, extending equipment life and durability.
To achieve consistent cleaning throughout all stages of blade life, Martin's patented Constant Angle Radial Pressure (CARP) technology incorporates a specially engineered curved blade to maintain optimum cleaning performance and efficiency.
Martin Engineering say they are the only belt cleaner supplier to have designed their own equipment to manufacture molded blades. Their innovative system is said to maximize quality control and eliminate shipping and labour costs by having the new blades delivered and installed direct from the factory.
The factory-direct replacement programme is just one element of the company's decades-long push to develop new and evolving technologies, improve bulk material handling efficiency, and reduce safety hazards.