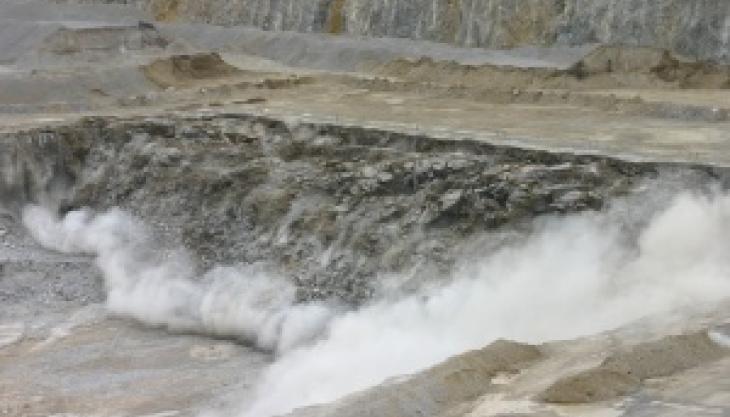 ORICA UK Ltd have been fined a total of £10,000 after one of their employees was seriously injured in Fife, Scotland.
The prosecution case was heard in Dunfermline Sheriff's Court on 20 October 2009 when the explosives company, whose operations are run from the Roburite Centre, Wigan, pleaded guilty to two breaches of health and safety legislation.
Orica received fines totalling £10,000 for not observing Section 2(1) of the Health and Safety at Work etc Act 1974 and also Regulation 3(1)(a) of the Management of Health and Safety at Work Regulations 1999.
The court was told that the employee was filling a mobile explosives manufacturing unit with emulsion on 25 February 2008 when the incident occurred.
While emulsion was being pumped into the vehicle tank, the employee tried to unblock a clogged auger feed device by reaching into the inspection hatch area with his hand. However, the machinery unexpectedly started to turn and the employee lost two and a half fingers from his left hand.
The investigation into the incident found that there were deficiencies in Orica's risk assessment. There was no safe system of work for clearing blockages, the augers were inadequately guarded and the company provided insufficient supervision and training, allowing unsafe working practices to develop.
HSE Inspector Colin Hutchinson described the incident as 'serious and avoidable'.
'Augers were blocking on a regular basis as a result of a change in raw material in 2003,' he explained. 'It was known that the new material was susceptible to moisture absorption, which caused it to break down and pack solidly in the augers, blocking them, yet the company failed to review its procedures, assess the risks, provide a safe system of work or provide suitable training to employees who operated the trucks.
'All companies conducting similar operations must learn from this incident by making sure their safety procedures are both sufficient and rigidly followed,' he said.
The employee involved in the incident has since returned to work carrying out the same job.