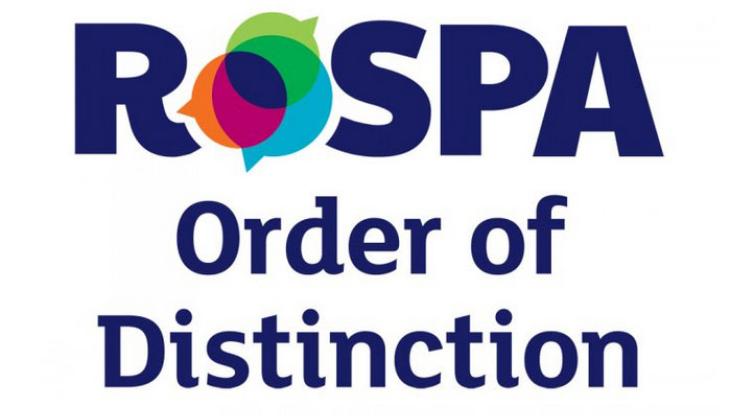 Company awarded prestigious Order of Distinction plus Fleet Safety Gold in this year's awards scheme
EUROVIA UK have been awarded the Order of Distinction award (for 15 consecutive Golds) and the Fleet Safety Gold award from the Royal Society for the Prevention of Accidents (RoSPA).
Through the prestigious annual awards scheme, which is open to businesses and organizations of all types and sizes from across the UK and overseas, judges consider entrants' overarching occupational health and safety management systems, including practices such as leadership and workforce involvement.
David Campbell, Eurovia UK health, safety and environment director, said: 'This is a fantastic achievement and reflects the hard work and effort put in by all of our employees across the business to make Eurovia UK a safe place to work. Achieving this level of award for 15 consecutive years demonstrates our long-term ambition of ensuring everyone goes home safe each day.'
Julia Small, RoSPA's head of awards and events, said: 'The RoSPA Awards are the most prestigious in the world of occupational health and safety, and held in high regard around the globe. Winning one demonstrates an organization's commitment to maintaining an excellent health and safety record, and achieving the standard required is no mean feat.'
Eurovia UK and all the other winners will be presented with their awards at a special award ceremony in Birmingham on 12 July 2017.