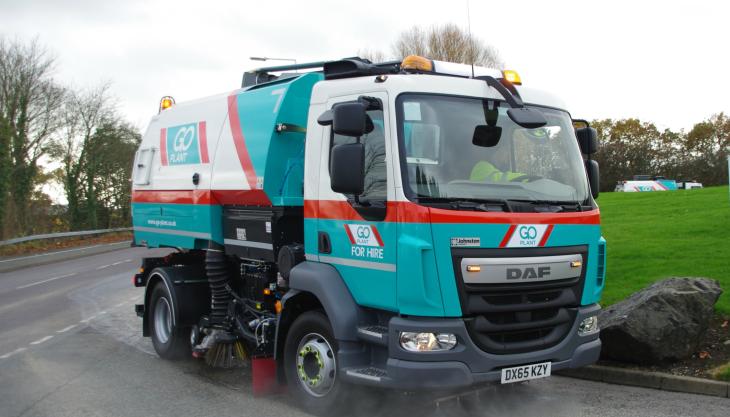 Acquisition creates one of the UK's largest networks of specialist commercial vehicles
ESSENTIAL Fleet Services Ltd, the specialist vehicle contract hire business, have acquired industry peers Go Plant Ltd for an undisclosed sum, creating one of the UK's largest providers of specialist and commercial vehicles.
The transaction brings together two highly complementary businesses serving customers across the public and private sectors who will be able to access specialist vehicles and managed commercial services ranging from one day to more than a decade.
Essential Fleet Services are one of the UK's leading specialist vehicle contract hire, maintenance and rental providers, working with many of the country's local authorities and a range of corporate organizations in the utilities, highways, rail, construction and waste industries.
Leicestershire-based Go Plant are the UK's leading providers of operated and self-drive road sweepers, refuse vehicles and other specialist equipment, with a strong reputation and customer base mainly in the waste and construction industries.
The combination of Essential and Go Plant creates a group with sales of £80 million, more than 500 employees and 35 depots and service centres across the UK.
Andrew Cope, executive chairman of Essential Go Plant, said the combined business was now the UK leader in the provision of specialist and commercial vehicle contract hire, maintenance, rental and driver-operated vehicles.
'The combination of Essential with Go Plant is strategically and geographically complementary, and we're excited about the benefits we can bring to all of our customers through this transaction,' he commented.
Essential acquired Go Plant from the Davidsons Homes group, the Midlands-based construction firm owned by the David Wilson family of house builders.
Vaughan McLeod, chairman of Go Plant, said: 'Having worked with the Wilson family for a number of years and with their strong support, we have been able to turn Go Plant into one of the largest and most successful providers of operated and self-drive specialist vehicles in the industry.
'I am delighted that Essential have recognized this and this transaction creates a great opportunity for both companies to grow and deliver a wider range of vehicles and be a leader in this sector.'
Essential Go Plant say the growth strategy for the new group includes the development of a one-stop shop for customers via a single digital platform, a new spot hire and rental broking arm, and a marketing plan to build a widely recognized and trusted national brand.