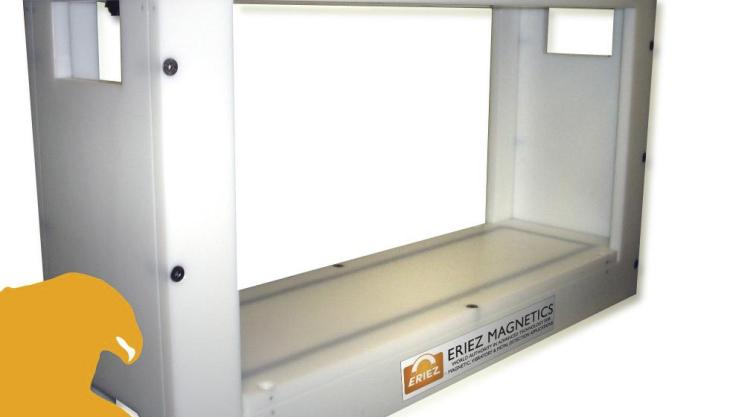 Metalarm 3600 Hawk saves one of the largest copper mines in Europe from crusher damage

COPPER Mine BOR have installed an Eriez Metalarm 3600 Hawk metal detector to protect the crushers at their site in eastern Serbia. The MA3600 is the latest addition to the highly successful Metalarm metal detector range. Its high detection sensitivity ensures that even the smallest problematic tamp metal can be detected, thereby providing better protection for conveyors, crushers and other equipment along a process line.

For this particular application, Eriez recommended the MA3600 Hawk model instead of a balanced coil due to sensitivity requirements and for decreased product effect. The Hawk picks up a weaker signal from the conductive properties in the product; in this case the copper in the copper ore, resulting to a decreased number of false trips on the metal detector.

Copper Min BOR installed the MA3600 unit into their process line conveying copper ore travelling at 1.7m/s with a burden depth of approximately 500mm.  The material passes through the MA3600 Hawk to detect 60mm-plus pieces of ferrous and non-ferrous metals and stainless steel. The detected metal can then be removed from the conveyor minimizing any damage to equipment.

Eriez had worked closely with Copper Mine BOR via their representative in Serbia, Europeocess d.o.o, to solve the problem of metal contamination in their process line.

Since the purchase, Copper Mine BOR have ordered four more MA3600 Hawk metal detectors and look forward to furthering their relationship with Eriez in the future.