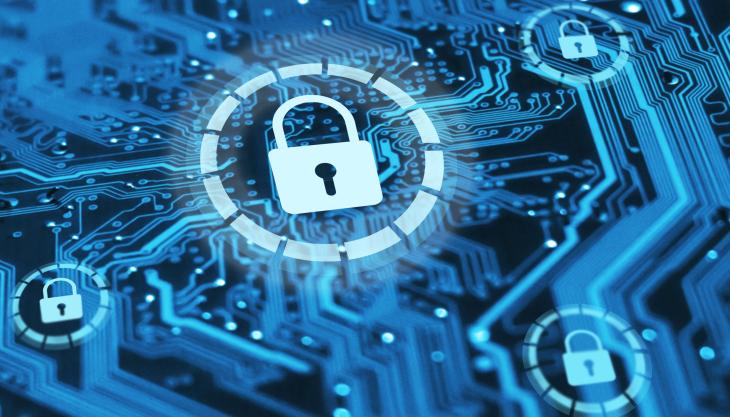 IT support provider helps firm achieve repeat cyber-protection success with latest Cyber Essentials Plus accreditation

MAKING their IT responsibilities a priority in an increasingly digital age, commercial explosives and blasting specialists EPC-UK have once again been awarded a Cyber Essentials Plus Certificate from the Government-backed scheme designed to protect organizations against cyber attacks.
The certification, which is a key requirement for any business handling sensitive and personal information, is also considered a prerequisite for companies bidding for government contracts.
EPC-UK's repeat cyber-protection achievement, which has been realized through a dynamic working partnership with innovative IT support providers Neuways Ltd, successfully demonstrates that the company has all appropriate cyber security controls in place.
Neuways' business development director, Michelle Catterall, explained: 'Achieving annual Cyber Essentials Plus accreditation is a valuable strategic accomplishment for EPC-UK, and one Neuways is pleased to assist in securing each year.

'The Government scheme, which operates at two levels, helps to ensure a company's data is protected from familiar online threats; the first – Cyber Essentials – can be self-certified, however, to achieve the scheme's higher credential – Cyber Essentials Plus – a specialist third party must perform ongoing monitoring to seek out weaknesses in data systems and provide IT compliance for continuous protection.

'Based around meeting five main controls, attainment of the Cyber Essentials Plus certification also confirms successful ongoing performance of independent on-site assessments, including audits and vulnerability scans, open ports or incorrect configurations.
'Achieving within these areas proves vital in keeping supplier and customer data secure, complying with government security standards, and becoming merited with the regarded 'trust badge', which in this instance illustrates that both Neuways and EPC-UK are committed to excellence in customer service.'

By demonstrating their commitment to online security through the Cyber Essentials scheme, EPC-UK are presenting themselves as a trusted supplier, certified to reliably protect the data they have access to from within all their customer and partnering supply chains.

Like many other market-leading businesses with a digital future in mind, the company utilizes the Cloud, so feels the repeated success it has achieved with its Cyber Essentials accreditations places it in a strong position to continually keep data secure, now and in years to come. 

Julie Wootton, head of human resources and IT at EPC-UK, said: 'We're delighted to have been awarded with this valuable accreditation once more, and offer deserved recognition to Neuways Ltd for the support and guidance they continually provide.'

A trusted IT supplier to EPC-UK since 2013, Neuways have successfully worked with the organization at both strategic and transactional levels. Considered as more than a consultant, the blast specialists have placed Neuways as an active partner, committed to ensuring the company's understanding of finer, relevant technological details, and the important role strong cyber strategy can play in supporting professional operations.

'Our partnership has developed over the years and progressively, we've worked together to develop an IT steering committee,' Ms Wootton continued.

'As part of that task force, we've created a stable platform that showcases and explains the latest proven technologies. Offering services in addition to consultancy, Neuways have become involved in recruiting our IT apprentices; helping them learn as part of their own team and supporting learners in furthering skill sets, to successfully gain the IT accreditations that will serve them so well in their future careers.

'Through the Neuways partnership, we've benefitted from specialist IT support, delivered by a team that has worked to develop its own coherent understanding of EPC-UK's working operation and business goals.
'By nurturing this co-operative concept and applying a strategic and tactical deployment of technology and cyber security, we've succeeded in creating a seamless, integrated EPC-UK IT system that has evolved with the changing needs and aspirations of the business; an achievement that could not have been accomplished so effectively without such an successful, co-managed, IT approach.'