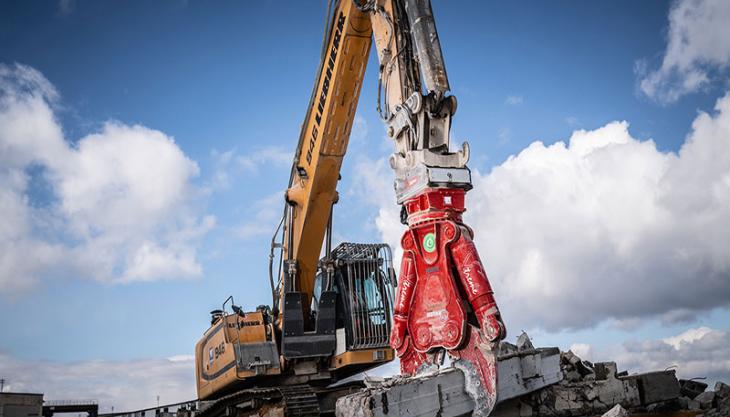 Switching to white diesel means businesses need to be smarter on how they work on site
IT is a hot topic that is hard to ignore in the construction and demolition industry, and Worsley Plant have warned that the switch to white diesel means companies need to think smarter about the way they work on site.
As part of the Government's long-term plans to achieve net-zero carbon emissions by 2050, and to encourage the industry towards using alternative power sources, from 1st April 2022, companies operating construction machinery/equipment will no longer be allowed to use rebated red diesel or rebated biofuels. Instead, they will have to switch to white diesel.
A letter signed by 15 industry bodies and delivered to the Government to delay the enforced change states that 'white diesel will be 190% more expensive for the industry than red diesel was before the onset of the pandemic'.
This will put many businesses in jeopardy and unable to survive the rising costs, especially smaller companies. To survive, companies need to be looking at how they can achieve fuel savings on their projects.
As well as considering other alternative fuels such as HVO (hydrotreated vegetable oil), companies can work smarter on site to save fuel costs. Many hydraulic attachments can save time, money and, ultimately, the environment.
Processing materials with one engine with a bucket, for example, means no loading shovel, no tipper truck, and no static crusher. The materials can be recycled there and then – and immediately re-used.
The benefits of crushing buckets over static crushers or buying in materials are clear, particularly for the smaller contractors on whom the rise in fuel costs will have a bigger impact. Looking at more fuel-efficient attachments will also become important. Often the cheaper version is not the best option.
Louis Broekhuizen, commercial director at Rotar, recently stated that their shears may not be the cheapest models on the market, but they will last a long time and new technology used means the shear's diesel consumption has been significantly decreased.
A recent report showed that with a daily operating time of 10 hours on a Hitachi/Rotar combination will save around £2,300 in diesel costs a month, representing a 20% saving. It is crucial that machines operate at an optimal level, while also cutting fuel consumption.
Another consideration particularly in the demolition sector is the introduction of a fully automatic quick coupler to allow the operator to use one machine and change over to the right tool for the right job. This means the tool is being used more efficiently and only one machine is needed rather than two or three. With the changes coming in, companies need to rethink the way they work to avoid the rising costs.
Sean Heron, managing director of Worsley Plant, believes thinking smarter is key. 'Many of the suppliers we work with have a focus on saving time and money,' he commented.
'We have been promoting the importance of one machine, one attachment recycling on site, and eliminating transport costs for many years through our MB and Remu product ranges. We're not saying we can help with all the issues that companies will face with the change to white diesel, but we can certainly go a long way to helping our customers make smart choices.'