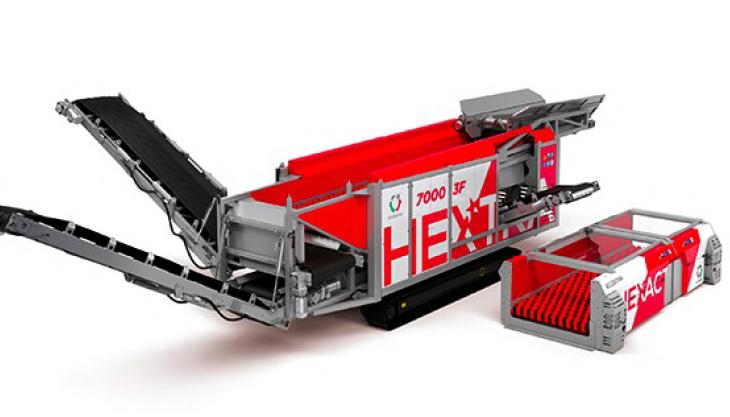 Italian equipment manufacturer expands presence in countries with appointment of Matpro Machinery 
ECOSTAR, manufacturers of waste-processing equipment, have announced the appointment of Matpro Machinery as their new authorized distributor in the UK and Ireland.
Having undertaken over 20 years of research and development to create a range of equipment capable of screening all types of waste, Ecostar boast more than 500 machines delivered worldwide.
The manufacturer's range includes: a versatile mobile screener (Hextra); a compact modular static screener (Hexact); and an extractor hood that works in tandem with the Hexact to remove light materials and dust from the waste stream.
Matpro Machinery, an established distributor of waste-processing equipment, supply the UK and Irish markets with products from market-leading brands, such as Haas Recycling, Steelweld, Weima and Nihot. With the addition of the Ecostar machinery to their offering, Matpro have bolstered their portfolio in the screener market.
Ben McQuaid, director of Matpro Machinery, commented: 'The Ecostar range of screeners can satisfy a wide range of sizing requirements, as well as adding value in other areas such as energy consumption and footprint.
'The versatility of the Ecostar machines is what really stood out to us, as many of our customers process various waste streams. Coupled with the eco-friendly and compact nature of the machines, this will make them very attractive to the market. We are not giving customers another option – we are giving them an alternative.'