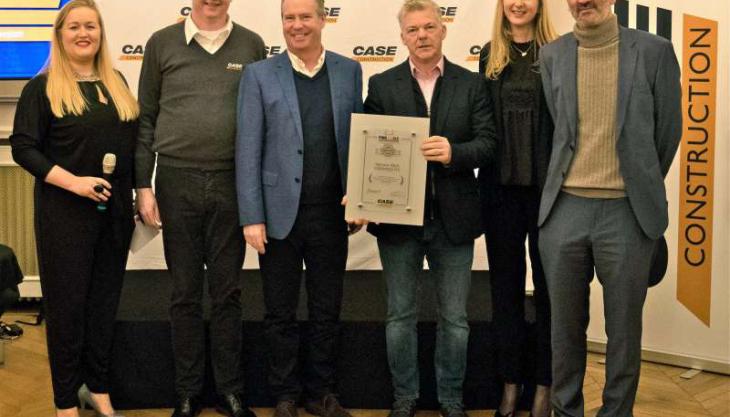 Company receives 'Advanced Dealer' status and 'Best Heavy Line Dealer' award at CASE Dealer Convention
WARWICK Ward (machinery) Ltd have been awarded the prestigious status of 'Advanced Dealer' by CASE Construction Equipment, as a result of the company's 'great sales and exceptional after-sales support'.
Managing director Ashley Ward and sales director Simon Causier were presented with the accolade at the recent CASE dealer convention at the company's customer centre in Paris.
Mr Ward (pictured third from left) said: 'This is a fantastic achievement for the company and epitomizes our commitment and desire to be the best that we can possibly be as a flagship CASE dealer.'
As well as gaining recognition as an 'Advanced Dealer', Warwick Ward also won the award for 'Best Heavy Line Dealer', beating all the competition from across Europe.
Mr Causier (third from right) added: 'It's great to get this recognition from the manufacturer. Warwick Ward are well known in the industry as being specialists in the supply of wheel loaders and excavators, and we are continuing to grow CASE's market share in our area.'